How does nutrition affect children's school performance?
3/21/2017, 1:20 p.m.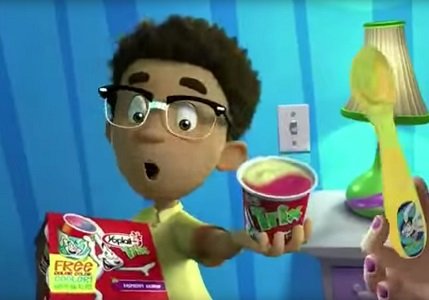 (CNN) — As politicians debate spending and cuts in President Donald Trump's proposed budget, there have been questions about the effects of nutrition programs for kids.
From before birth and through the school years, there are decades-old food programs designed to make sure children won't go hungry. Experts agree that the nutrition provided to millions of children through school meal programs is invaluable for their health.
What are the school-based meal programs?
The National School Lunch Program, a federally assisted meal program, has been around since In 1946, when it began operating in public schools as well as some private schools and child-care institutions. The program provides nutritionally balanced low-cost or free lunches to children each school day.
In 1966, the School Breakfast Program, which was designed for "nutritionally needy" children, started as a pilot project, and it received permanent authorization in 1975. Decades later, Congress authorized the reimbursement of snacks served to children enrolled in after-school programs.
Under these programs, any child at a participating school may purchase a meal. Local schools set the prices for meals and offer a sliding scale to students depending on family income.
Children from families with incomes at or below 130% of the poverty level are eligible for free meals. (Poverty is calculated annually by the United States Census Bureau based on family size.) Families with incomes between 130% and 185% of the poverty level are eligible for reduced-price meals, which means a student can be charged no more than 40 cents. Children from families with incomes over 185% of poverty pay full price.
School breakfast and lunch programs, which are administered by the US Department of Agriculture, remain untouched in Trump's proposed budget. However, the 21st Century Community Learning Centers program, a US Department of Education program that supports before- and after-school and summer programs, may be on the chopping block. Though independent of the USDA, some of these programs may provide snacks to children.
What nutrition programs exist for younger children?
The Special Supplemental Nutrition Program for Women, Infants and Children, often referred to as WIC, gives federal money to states, which then distribute these funds to programs helping low-income pregnant and postpartum women so they can buy additional food while receiving nutrition education and health care referrals. The point is to benefit infants and children up to age 5 who are at nutritional risk.
Since its launch in 1972, the program has had a "really quite extraordinary" impact, and its return on investment for every dollar invested is "vast," according to Dr. David Paige, a professor at Johns Hopkins Bloomberg School of Public Health.
According to Paige, the program is responsible for a reduction in low birth weights and preterm births, as well as a range of other positive short-term effects. It will lead to positive intermediate and long-term health effects for the children as well, he said.
"Over the last five to 10 years, the issue of long-term considerations have emerged quite convincingly in the scientific literature," Paige said. "By that, I mean intermediate in terms of cognitive development and intellectual performance but even more strikingly in terms of chronic disease in terms of later in life."