Exciting Line Up of Panels and Workshops for Annapolis Film Festival
3/29/2017, 6 a.m.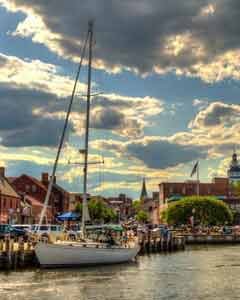 continued — MODERATOR: JOE NEUMAIER, AFF Advisory Board, WOR Film Critic
PANEL:
Ruth Du | Producer, THE ARCHER
Jordan Roberts | Director, BURN YOUR MAPS
Wayne Rogers | Producer, WIND RIVER and AFF Advisory Board
Matt Spicer | Director, INGRID GOES WEST
Tim White | Producer, INGRID GOES WEST and LBJ
Trevor White | Producer, INGRID GOES WEST and LBJ
THE KID STAYS IN THE PICTURE
SATURDAY, 4/1 | ANNAPOLIS ELEMENTARY SCHOOL CAFETERIA| 10:30 AM-11:30 AM
Whether getting their big break in commercials, films, or theater, the youngest performers of the Annapolis Film Festival are making strides in the industry. How do these young actors balance their professional ambition with their personal growth? Does an on-set tutor compare to a homeroom teacher? Is it difficult to take direction from A-list filmmakers? Come get to know these performers as they make their mark on the big screen.
MODERATOR: Casey Baum | Student and Actor, CHEMISTRY 101 and META
PANELISTS:
Jillian Lebling | Actor, SLEEPTALKER, BRIDGE OF SPIES, THE BLACK LIST
Anthony Gonzalez | Actor, ICEBOX, COCO
Max Page | Actor, NO STRANGER PILGRIMS, THE YOUNG & THE RESTLESS, SECRET SUMMER
WRITING THE HUMAN EXPERIENCE (ACROSS FILM, TELEVISION, AND NEW MEDIA)
Presented by WeScreenplay
SATURDAY, 4/1 | ST. JOHN'S CONVERSATION ROOM| 12:00 PM-1:30 PM
As a structural document, a script informs nearly every element of a film or television project --- the performances, the production design, the scoring…That's no small feat, given the sky-high stakes of the entertainment industry. But what of modern writers and the ever-present demand for truthful, dynamic onscreen representation? How can the complexities and conundrums of an individual existence be conveyed with authenticity on the page? What can be done to challenge conventions and avoid stagnant storytelling with the boom of scripted new media? Join us to delve into the act of committing character to paper --- how are these creations inspired, shephered, and expanded over the course of production?
MODERATOR: Emily Dell | Screencraft
PANEL:
Melissa Carter | Executive Producer, QUEEN SUGAR
Jordan Roberts | Director and Writer, BURN YOUR MAPS
Tanya Saracho | Writer, HOW TO GET AWAY WITH MURDER
Matt Spicer | Director and Writer, INGRID GOES WEST
FILM FATALES and WIFV present: VOICES AND VISION
Sunday, 4/2 | ST. JOHN'S CONVERSATION ROOM | 12:00 PM -1:30 PM
Always formidable, often overlooked, the behavior and cultural contributions of women have never been under more scrutiny. Bona fide "nasty women" and newly raised voices alike have an edge and authenticity in their storytelling and filmmaking that cannot be replaced or replicated. In 2017, how can we create a persistent, intersectional movement for change in the film industry?
MODERATOR: Melissa Houghton, Executive Director of WIFV DC
PANEL:
Melissa Carter | Executive Producer, QUEEN SUGAR
Ruth Du | Producer, THE ARCHER
Ferne Pearlstein | Director, THE LAST LAUGH
Tanya Saracho | Writer, HOW TO GET AWAY WITH MURDER
TECH TALK | FUTURE TECH
Friday, 3/31 | Loews Annapolis Hotel, Powerhouse, Second Floor, 2:00-4:00 PM
Presented by Nimble Storage
Co-Sponsored by Alpha Engineering & Mindgrub