Harvard to host commencement ceremony honoring black students
5/11/2017, 5:38 a.m.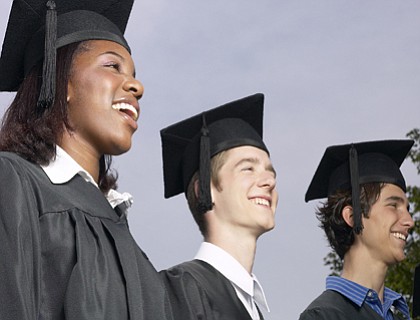 continued — "It's nice to have a ceremony where black people are intentionally included. We're in the minority as far as population goes, but we've achieved great things," Simons, a law student who will graduate in 2018, said. "It's a nice time to circle back and say, we recognize you."
The ceremony comes at a time when several elite institutions have been coming to grips with their historical ties to slavery. Last spring, Harvard Law School agreed to redesign its insignia, which had been modeled on a slaveholder family crest. In January, Columbia University released a report detailing the university's connections to slavery. In February, Yale University renamed one of its residential colleges named for a slavery proponent.
"People have been frustrated that more hasn't been done to reveal the lives of those individuals who made these institutions what they are. Do people even know these voices exist, do people know that we exist? A lot of the challenges have come from institutional and systemic racism that has existed in this country for hundreds of years," Huggins said.
Simons, the incoming president of the Harvard Black Graduate Student Alliance, hopes to make black commencement a tradition.
"This is something that we plan to build upon and make it bigger. We have a great foundation. We plan to take the torch and run. You'll be hearing about this again next year," Simons said.