Life expectancy differs by 20 years between some US counties
5/11/2017, 5:45 a.m.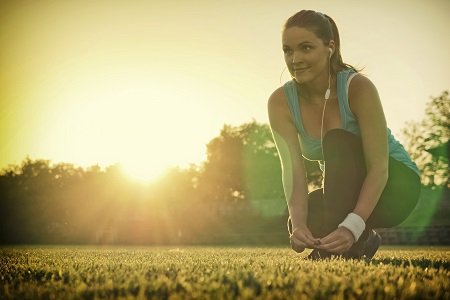 (CNN) — Life expectancy at birth differs by as much as 20 years between the lowest and highest United States counties, according to new research published Monday in the medical journal JAMA Internal Medicine.
Dr. Christopher J.L. Murray, lead author of the study and director of the Institute for Health Metrics and Evaluation at the University of Washington, estimated life expectancy for each US county from 1980 through 2014. Murray and his colleagues analyzed county-level data and then applied a mathematical model to estimate the average length of lives.
Life expectancy at birth increased by 5.3 years for both men and women -- from 73.8 years to 79.1 years -- between 1980 and 2014, Murray and his colleagues wrote. During that time period, men gained 6.7 years, from 70 years on average to 76.7 years, while women gained four years, from 77.5 years to 81.5 years.
But the numbers aren't the same everywhere. Looking at the finer details, Murray and his colleagues calculated a gap of 20.1 years between US counties with the lowest and highest life expectancies.
The counties with lowest life expectancy are located in South and North Dakota, while counties along the lower half of Mississippi, in eastern Kentucky, and southwestern West Virginia also showed lower life expectancies compared to the rest of the nation. The North and South Dakota counties include Native American reservations.
At the other extreme, residents of counties in central Colorado can expect to live longest, Murray and his colleagues said.
'Drastically different life expectancies'
While the study does not directly answer why we see low or high life expectancies in specific counties, it does look at what factors contribute to the overall gap between some counties, said Murray.
"We can see that many of the counties with very low life expectancies in the Dakotas, like Oglala Lakota County in South Dakota, overlap with large Native American reservations including the Pine Ridge and Rosebud reservations," said Murray.
Conversely, Summit County, Colorado, ranked as the county with highest life expectancy in 2014 at 86.8 years, is home to several ski resort towns.
"For both of these geographies, the drastically different life expectancies are likely the result of a combination of risk factors, socioeconomics, and access and quality of health care in those areas," said Murray.
Yet, socioeconomic factors are not everything, said Murray, explaining that "60% of the differences in life expectancy across counties can be explained by socioeconomic factors alone" yet that leaves a "substantial amount of unexplained differences."
"Behaviors like smoking and physical activity, along with risk factors like obesity and diabetes, are also very important," he said.
Still, almost all counties throughout the nation showed improvement over time, though the number of additional years varied across the nation. Counties in central Colorado, Alaska and along both coasts experienced larger increases than most other counties. Meanwhile some southern counties in states from Oklahoma to West Virginia experienced either no improvement or very little over time.
The most positive note is that, over the study period, all counties show declines in the risk of early death for children under the age of 5 years old, say the authors. And, nearly all counties (about 98%) show declines in the risk of early death for people between the ages of 5 and 25, as well as those between 45 and 85.