Life expectancy differs by 20 years between some US counties
5/11/2017, 5:45 a.m.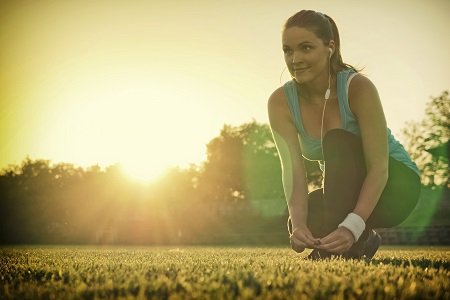 continued — However, people between the ages of 25 and 45 show an increased risk of death in 11.5% of counties over the study period.
The study didn't evaluate what might drive changes in mortality risks for specific age groups, Murray said, but he speculates that the same general factors that impact life expectancy overall may drive differences for those ages 25 to 45.
What causes differences in life expectancy? The reasons for life span inequality have been explored in previous studies so the current study examined the extent to which just three factors contributed to lower or higher survival. The three factors are socioeconomic levels and race/ethnicity, behavioral and metabolic risk, and health care.
"Risk factors -- obesity, lack of exercise, smoking, hypertension, and diabetes -- explained 74% of the variation in longevity," said Murray. "Socioeconomic factors, a combination of poverty, income, education, unemployment, and race, were independently related to 60% of the inequality, and access to and quality of health care explained 27%."
The authors used new methodologies that are more precise than past models, but county level data are all subject to error, the authors note. If recent trends are allowed to continue, the differences in life expectancy across counties will increase, not decrease, the researchers add.
'A gap of 20 years ... is absurd'
For the first time since 1993, US life expectancy in 2015 dropped significantly for the entire population, not just certain groups, the Centers for Disease Control and Prevention reported in late 2016. CDC researchers warned that a one-year shift does not mark a trend.
Ellen Meara, a professor or health economist at the Dartmouth Institute for Health Policy and Clinical Practice, said many factors impact life expectancy. She was not involved in the new research.
"Socioeconomic factors like education and poverty can shorten lives of individuals, and it may be bad to live in areas with high rates of poverty and less educated adults," said Meara. "Similarly, sedentary lifestyles (which are reflected in obesity rates) and smoking are two of the biggest individual risks of poor health and premature death. For people who develop a disease like diabetes or hypertension, also measured in the study at the county level, risk of death is higher."
Meara noted that the authors used "rigorous methods" to gain a more "comprehensive look" at deaths by county and age group. "This research echoes what we have been learning from studies in other settings over the past decade," she said. "Disparities in mortality have widened over time."
Still, understanding differences across geographic areas can provide clues, said Meara, about what might contribute to improvements over time.
"To have a gap of 20 years in a country as wealthy as ours is absurd," she said.
Murray agrees. "The inequality in health in the United States -- a country that spends more on health care than any other -- is unacceptable," he said. "Every American, regardless of where they live or their background, deserves to live a long and healthy life."