New hepatitis C infections triple due to opioid epidemic
5/17/2017, 6 a.m.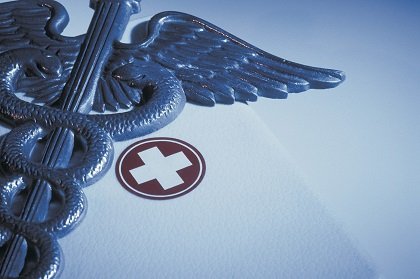 (CNN) — New hepatitis C virus infections in the United States nearly tripled between the years 2010 and 2015.
The number of new nationally reported infections with the virus swelled from 850 in 2010 to 2,436 cases in 2015, with the highest rates among young people, mainly 20- to 29-year-olds, who inject drugs, according to a new report released Thursday by the Centers for Disease Control and Prevention.
However, the CDC estimates the true number is much higher-- about 34,000 new infections nationally for 2015 -- since hepatitis C has few symptoms and most newly infected people do not get diagnosed.
An estimated 3.5 million people, mainly baby boomers, in the United States currently have an infection with hepatitis C, which damages the liver. Symptoms can include fever, abdominal pain, loss of appetite, nausea, vomiting, joint pain and jaundice. Last year, the agency reported a record number of fatalities from the virus occurred in 2014.
"Recent CDC research has identified increasing injection drug use -- tied to the US opioid epidemic -- in rural and suburban areas across the country," said Dr. John Ward, an author of the new report and director of the division of viral hepatitis at the CDC.
He said hardest hit areas in terms of new infections are parts of Appalachia and rural areas of the Midwest and New England. Rural areas in other states are also experiencing a similar, though smaller rise in new hepatitis C cases.
Seven states -- Indiana, Kentucky, Maine, Massachusetts, New Mexico, Tennessee and West Virginia -- have rates at least twice the national average, CDC researchers found. In addition, 10 states have rates above the national average: Alabama, Montana, New Jersey, North Carolina, Ohio, Oklahoma, Pennsylvania, Utah, Washington and Wisconsin.
"These new infections are most frequently among young people who transition from taking prescription pills to injecting heroin, which has become cheaper and more easily available in some cases," said Ward. "In turn many -- most, in some communities -- people who inject drugs become infected with hepatitis C."
Hepatitis C, a blood-borne virus, has primarily been transmitted from person to person via shared needles since the early 1990s, when donated blood screening and other precautions were put into place to prevent health care related spread, said Ward.
"Much less frequently, hepatitis C is also transmitted through sexual contact or during pregnancy between a mother and baby," Ward said.
There is no vaccine for hepatitis C. The best way to prevent hepatitis C is by avoiding behaviors that can spread the disease, especially injecting drugs, according to the CDC.
Ward and his colleagues believe states can reduce the number of people risking a hepatitis C infection by adopting laws and policies that would increase access for IV drug users to services intended to prevent and treat the infection.
For the new report, then, Ward and his colleagues assessed state laws and Medicaid policies that impact IV drug users.
To decide whether a state had comprehensive needle laws, the CDC explored five questions: Did the state explicitly authorize a needle exchange program? Did the state exempt syringes from the definition of drug paraphernalia? Did the state decriminalize possession and distribution of needles for participants of needle exchange programs? Did the state permit a person to disclose possession of a needle to an arresting officer to avoid criminal prosecution? Finally, did the state allow the sale of needles, without prescriptions, to injected drug users?