New hepatitis C infections triple due to opioid epidemic
5/17/2017, 6 a.m.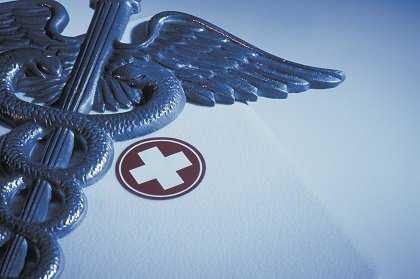 continued — With regard to Medicaid, the researchers looked at whether a state imposed sobriety requirements on drug users before approving treatment for an infection. Permissive Medicaid treatment policies, as defined by the CDC, would mean states either do not require a period of being sober or only require screening and counseling for a person to receive treatment.
The CDC found three states -- Massachusetts, New Mexico, and Washington -- with both comprehensive laws and permissive Medicaid policies capable of improving access to preventive and treatment services for injected drug users. All three states, Massachusetts, New Mexico, and Washington, are among those with the highest rates of new infections.
"Even though certain states may have the most comprehensive policies providing access to [syringe service programs], they still may experience steep increases in cases," said Ward, adding that some states changed their policies only recently to address increasing rates.
This appears to be the case with five states: Massachusetts, New Mexico, North Carolina, Pennsylvania, and Washington. Though they have adopted permissive Medicaid treatment policies, they still rank among the 17 states with highest rates of new hepatitis C virus infections.
"The rise in hepatitis C among women of reproductive age and pregnant women parallels this opioid epidemic," said Ward. "And as hepatitis C has increased among young women, the newest generation of Americans are now at risk."
Hepatitis C transmission to infants
Between 2009 and 2014, rates of hepatitis C virus infection among US women giving birth doubled, according to a second CDC study published Thursday.
"In 2014, 35 infants a day were exposed to the virus," said Dr. Stephen W. Patrick, author of the study and assistant professor of pediatrics and health policy at Vanderbilt University School of Medicine. He explained the risk of transmission from mother to infant is estimated to be just about 6%, but research suggests follow-up on infants is poor.
"My worry is that some infants will convert to having hepatitis C without anyone knowing, or treating the infant," said Patrick.
For their study, he and his colleagues used birth certificate and hospital billing data to analyze trends in the rates of hepatitis C infection among women giving birth during the years 2009 through 2014.
Hepatitis C infections present when pregnant women delivered their babies increased 89% during the study period -- from 1.8 to 3.4 per 1,000 live births. In 2014, the highest infection rate -- 22.6 per 1,000 live births -- was in West Virginia, while Tennessee had 10.1 per 1,000.
"Our study found substantially higher rates of HCV among pregnant women in rural and Appalachian counties in Tennessee," said Patrick.
Diving deeper, Patrick and his colleagues examined individual features associated with hepatitis C infection in Tennessee.
They found the odds of an infection were about three times higher among women residing in rural counties than among women in large urban counties, 4.5-times higher among women who smoked cigarettes during pregnancy, and nearly 17-times higher among women with concurrent hepatitis B virus infection.
The study was not designed to determine the exact cause of the increase in hepatitis C among pregnant women or why it has disproportionately impacted rural areas, explained Patrick.