Teen student drinking declines, but 1 in 6 binge drink, CDC report says
5/17/2017, 6 a.m.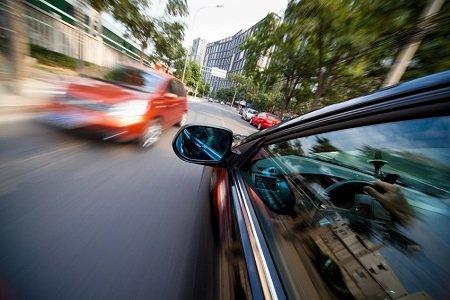 (CNN) — When teens drink alcohol, they sometimes down eight or more drinks in a short period, according to a new US Centers for Disease Control and Prevention report released Thursday. This happens in spite of overall progress in curbing teen drinking.
From 1991 through 2015, current drinking and binge drinking declined significantly among US high school students, according to the CDC report. The findings are based on the national Youth Risk Behavior survey, which captures trends among high school students. For the study, current drinking is defined as having a drink in the last 30 days.
"We have made some progress from a public health standpoint in reducing current and binge drinking among high school students, but we still have a lot of work to do," said study author Dr. Robert Brewer, director of the excessive alcohol use prevention team at the CDC. That progress may be the result of tougher ID laws, and a crackdown on drunk driving.
However, in 2015, about one in three high school students reported drinking alcohol during the 30 days before they were surveyed and one in six reported binge drinking.
The National Institute on Alcohol Abuse and Alcoholism defines binge drinking as a pattern of drinking that brings a person's blood alcohol concentration to 0.08% or above. This typically happens when men consume five or more drinks, and when women consume four or more drinks in about two hours.
The report also noted that many students who binge drink do so at a high intensity. More than two in five binge drinkers consumed eight or more drinks in a row.
Heavy drinking at that level could produce blood alcohol levels four to five times the legal limit, a figure calculated for adults. Students dramatically increase their chance of alcohol poisoning, serious injury, or death when drinking at these escalated rates, according to Brewer.
Among high school seniors, the number of current drinkers was nearly double the number of freshmen drinkers. The number of binge drinkers also increased from the first to last year of high school from 47% to 61.9%.
It starts at home
At home, how parents consume and treat alcohol can play a big role in the child's tendency to drink. "Of course kids will always do what they're watching as opposed to what you're telling them," Dr. Gail Saltz, a professor of clinical psychiatry at New York Presbyterian Hospital Weill-Cornell Medical College, says. "If you're telling them not to drink, but you regularly tie one on, that won't work, period."
Saltz notes that the right time to talk about alcohol with a child depends on the community you live in. "I do think that you probably have to start having this conversation by the beginning of high school, but that could be different in some areas. You have to know your community. That may even be a middle school conversation depending on what kids are doing and how fast the crowd is moving," she said.