President Trump wages war on Obama's legacy in first 100 days
5/19/2017, 6 a.m.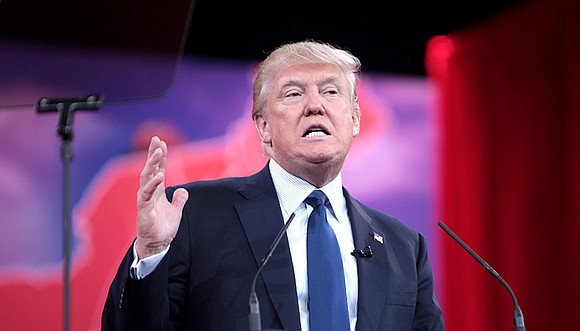 continued — Pastor Darrell Scott of Cleveland, a Trump supporter, held a summit on gang violence in Washington D.C. on April 18. The focus was on crime in Chicago and Trump Administration officials attended. Did they introduce or invite any policy proposals to address any of the underlying issues that plague some of the predominately black neighborhoods in the Windy City (i.e., high unemployment, high poverty, poor schools)? Not quite yet.
During Trump's first 100 days he met with seven members of the Congressional Black Caucus. He also met with over a hundred presidents of Historically Black Colleges and Universities in the Oval Office to take what would turn out to be a historic set of images.

In the end the truth is obvious: It will take more than pictures and meetings for there to be verifiable evidence that President Trump actually wants to have a positive impact on the African American community. So far, there has been a ton of talk that has not been reflected in hard policy. As Trump revealed during a recent interview, the job of President of the United States was tougher than he imagined, it's clear that some policy, particularly policies impacting African Americans, rest in the hands of his appointed minions many of whom have shown no interest in issues affecting the black community.
Lauren Victoria Burke is a speaker, writer and political analyst. Lauren is also a frequent contributor to the NNPA Newswire and BlackPressUSA.com. Connect with Lauren by email at LBurke007@gmail.com and on Twitter at @LVBurke.