Do school dress codes end up body-shaming girls?
5/30/2017, 9:27 a.m.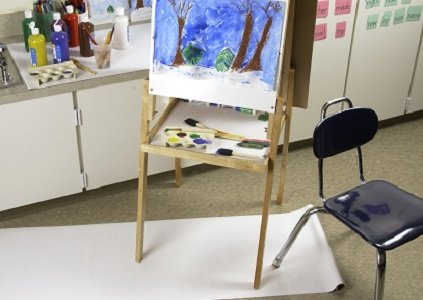 (CNN) — Immediately after writing a piece on how shorty shorts and form-fitting shirts are pretty much all you can find from most major mainstream brands when it comes to clothing for girls, I heard several examples of how schools are shaming girls when they wear those same clothes to school.
But if the girls are wearing the clothes that are primarily being offered to them, don't we have a problem here?
Many think we do, including Catherine Pearlman, a mother of two who penned a tongue-in-cheek letter to her daughter's middle school principal in a blog post for Today.com that was viewed more than 2 million times.
Pearlman said her daughter, now 13, had been told in the fall by a teacher that she couldn't wear yoga pants because the boys would get turned on and then be embarrassed.
Then, for two days in a row, her daughter, who is 5 feet 7 inches tall, was told she violated the school's dress code for wearing shorts that were too short: They are supposed to be longer than students' fingertips when they have their arms at their sides. She had to put on boys' gym shorts instead and return to class.
Pearlman -- a licensed clinical social worker and founder of The Family Coach, a private practice helping families resolve everyday problems including discipline, sibling rivalry and sleep -- headed to her computer to vent.
"To reward you for treating my daughter with such concern, I am cordially inviting you to take my daughter shopping," she wrote. "Now, don't forget that you will have to find something in the stores that also meets with your dress code requirements.
"She has very long fingers which seems to make finding shorts that won't get her sent to the principal's office impossible. ... I can tell you from experience that just heading to the mall, Target and the outlets won't cut it. Not much for her there. I've already checked."
'Subtle messages' being sent to girls
Pearlman never sent the letter to the principal. She took to the computer because she believes schools don't want to be in the business of body-shaming girls but don't realize that that's what they are doing by enforcing what she thinks is an outdated dress code.
"As a woman, I know almost no women who like their body, who feel good about their body, almost none, but you don't know how you got there," Pearlman said in an interview. "But when you have a daughter, you see, I can literally see it happening, and it's so subtle, but it's all of these things. It's the yoga pants. It's the short shorts."
In response to her post, she heard a range of comments, both supportive and critical. Among the critics were people who said that if her daughter continues to wear the shorts she was wearing, "she's going to grow up to be a slut and a prostitute," said Pearlman, author of "Ignore It! How Selectively Looking the Other Way Can Decrease Behavioral Problems and Increase Parenting Satisfaction."