Why keep San Juan on 'best cities to visit in 2018'?
Lilit Marcus, CNN | 11/1/2017, 6 a.m.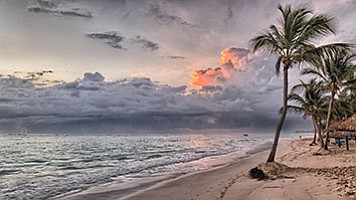 As you may have noticed, CNN Travel has published a list of the best cities to visit in 2018.
That list, put together by our partner Lonely Planet, includes San Juan, Puerto Rico as one of those destinations.
San Juan is colorful, beautiful and rich with history. But it would be foolish not to acknowledge that the entire island of Puerto Rico was recently devastated by Hurricane Maria, with large swaths of the island still lacking water, electricity and other basic supplies.
So why leave it on the list? Editors from both CNN Travel and Lonely Planet agreed that despite its current challenges, the capital city of San Juan still has much to offer visitors.
When natural disasters strike popular tourist destinations, two schools of thought often spring up. Some cancel their trips and avoid the area altogether, not wanting to consume resources better allocated to locals. Others join immediate relief and recovery efforts and drop everything to reschedule trips and visit the affected areas.
Both of those are okay, but we believe there's a middle way.
About two-thirds of the island's hotels have reopened -- more than 100 properties, according to the Puerto Rico Travel Company, the island's official government-funded tourism board.
That doesn't mean everything is back to normal. Some hotels are existing on generator power and have cut back on extras like room service. Others have fewer staff than usual due to employees needing to help out at home or having fewer transportation options. Yet San Juan's airport and cruise terminals are open and running at their usual capacity.
CNN correspondent Leyla Santiago, who is from Puerto Rico and based in Mexico City, returned to the island to report on Hurricane Maria and its aftermath. She notes that while the island is still rebuilding, thoughtful tourists are being welcomed with open arms.
"If you go, you need to know what the hotel situation is like," Santiago says. "They're operational, but that doesn't mean they have everything. The elevators might not be working, the electricity might go out. They will treat you like royalty because they want every dollar, but you should have a solid, realistic set of expectations."
Santiago brought many items with her to distribute to relatives and friends in Puerto Rico and suggests that travelers do the same--that includes water filters, batteries, feminine hygiene products, voltage adapters, inverters and portable Wi-Fi devices. After all, there's no better way to endear yourself to your hosts than by helping out.
Beyond hotels, though, many businesses are back up and running in the capital city.
Jose Izquierdo, executive director of the Puerto Rico Travel Company, is based in San Juan and stayed there through the hurricane. "The situation on the island is complicated, but improving," he tells CNN Travel. "San Juan has withstood attacks and invasions."
That doesn't mean that everything is back to normal. As the capital and business center, San Juan was the first place in Puerto Rico to get many resources. Other major attractions, such as El Yunque National Park, "need time to heal" and are not welcoming visitors.