How #MeToo could move from social campaign to social change
Sandee LaMotte, CNN | 11/2/2017, 6 a.m.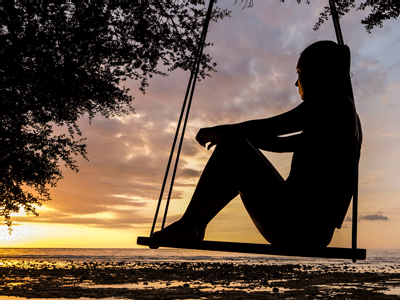 It's the hashtag that rocked the world.
Since #MeToo went viral two weeks ago in the wake of sexual harassment allegations against producer Harvey Weinstein, Twitter reports that more than 1.7 million women and men have used the hashtag in 85 countries.
In Italy, women rallied behind a version called #QuellaVoltaChe, which translates to "That time when," while French women decided to out their harassers by name under #BalanceTonPorc, which roughly translates to "snitch out your pig."
At least nine well-known powerful men have been accused of various forms of sexual assault, including former President George H.W. Bush, Hollywood producer James Toback and journalist and author Mark Halperin. And just last week, California Rep. Jackie Speier launched #MeTooCongress, asking Washington staffers to share their stories on harassment on the Hill.
But can a hashtag, a meme or any viral moment -- no matter how widespread -- really turn into a lasting movement that that will create social change and reduce sexual abuse of women?
Maybe. But experts say it's going to take a coordinated effort between antiviolence organizations, the media and Hollywood as well as concrete actions from each and every one of us, especially men.
"I am really tired of talking about women," said Toni Van Pelt, president of the National Association of Women. "We must focus on the men. We must be demanding that the men step forward and take responsibility, whether they think they are the good guy or not. They are not the good guy if they are not speaking out against this, if they are allowing the bullying to continue."
It's the men's turn
A Call to Men, a violence prevention and male socialization group, is hoping the launch of its new campaign, #IWillSpeakUp, will help the cause.
"We felt like we really needed to respond because it's out of control," A Call to Men co-founder Ted Bunch said. "And it's not just Hollywood. Viewing women as objects, property and having less value than men is something that all males have been taught, even by 'well-meaning men,' and we pass that on to our boys. So this has to become a men's issue, because men won't stop unless other men say so."
Launched Monday in conjunction with the Joyful Heart Foundation, founded by "Law and Order: SVU" star Mariska Hargitay, the campaign includes an op-ed and public service announcement featuring male celebrities such as Danny Pino, Blair Underwood, Christopher Meloni, Anthony Edwards and Peter Hermann, who all encourage men to pledge better behavior toward women under the hashtags #IWillSpeakUp and #SupportSurvivors.
The theme of the PSA is "I'll say something next time," Bunch explained. "It finishes with a line that we frequently use when we train men on healthy, respectful manhood: 'Most men are not abusive. But they are far too often silent about the abuse committed by other men. Their silence is as much of the problem as the abuse.' "
A viral graveyard
Social media is littered with the digital bones of once-vibrant hashtags and memes, so getting the momentum behind #MeToo to translate into literal action could be an uphill battle.