There are health-tracking wearables for babies, too
Jacqueline Howard, CNN | 11/6/2017, 9 a.m.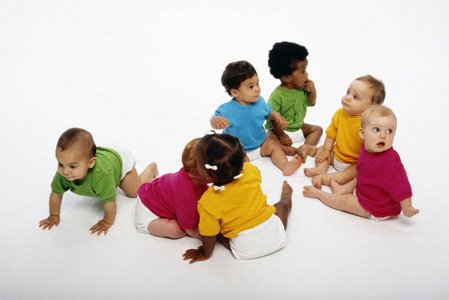 In their Atlanta home, 6-month-old Avery giggled and rolled on his piano mat, kicking his tiny feet into the air, while his mother, Crystal King, quietly checked his temperature on her cell phone.
Using her tablet, she could also monitor his breathing, body position, skin temperature and sleeping schedule, and an app notified her that it was time for Avery's next bottle feeding.
"Avery eats like every three hours," she said. "Having that built into an app is kind of cool, because it allows you to keep track."
For CNN, King has been testing new and emerging health-monitoring technologies designed for babies, including a smart pacifier, which Avery would spit out, and a biometric-tracking onesie, which Avery hardly noticed he was wearing while he played on his mat, she said.
There are hundreds of high-tech gadgets on the market that promise to help new parents closely monitor their babies' health and well-being. Often, they are no different than the Fitbits or Apple watches that adults wear, said Dr. Jennifer Shu, pediatrician at Children's Medical Group in Atlanta.
"As far as wearable monitors for babies, that tends to be a little bit newer, and that may be some kind of monitor that has technology that's paired up with a base station that then transmits information to a parent's phone app," Shu said.
"I recommend parents to follow their common sense. If it looks like something that could be safe that you want to try, then maybe talk it over with your pediatrician to see if they have any concerns," she said. "But if it's something that looks like it could be uncomfortable or hard to use, you may want to steer away from it."
Wearables for wee ones
Can the information that these nursery technologies provide really be beneficial, or could they just be causing new parents to excessively worry?
King thinks smart thermometers and wearables could be useful to new parents, who could customize the amount of notifications they receive from a baby-monitoring app or technology in order to minimize feeling overwhelmed.
Technologies now available can help parents casually monitor a baby's heart rate, temperature, feedings and sleep cycle, but experts warn against using them for valuable medical information or diagnoses.
For instance, a pacifier thermometer can be a convenient way to casually check your baby's temperature at home, but for a medical emergency or when your child is sick, talk to your pediatrician about what's recommended.
"It could alert a parent that the pacifier temperature is a little elevated (and) that they may want to recheck it using a rectal thermometer or a temporal artery thermometer," Shu said.
"One important thing to keep in mind is that fever in a baby younger than about 2 to 3 months of age is always something to take very seriously, and that's because fever in a very young infant can be a sign of a very significant infection that can spread through the body very quickly," she said. "It's something that you definitely want to talk to your pediatrician about right away."