There are health-tracking wearables for babies, too
Jacqueline Howard, CNN | 11/6/2017, 9 a.m.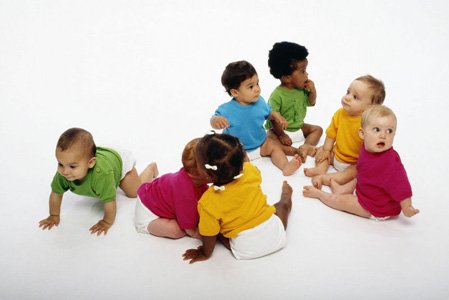 Additionally, the Food and Drug Administration has not cleared or approved any baby technologies or products as being able to prevent or reduce the risk of sudden infant death syndrome, known as SIDS. Some retail baby products have been marketed with false claims that they do, according to the FDA.
An opinion published in the medical journal JAMA in January even noted that "there is no evidence that consumer infant physiologic monitors are life-saving, and there is potential harm if parents choose to use them," such as due to overdiagnosis by using consumer monitors.
On the other hand, it could be useful for tech-savvy parents to share the data from their smart thermometers or wearable devices with their pediatricians.
"In this new era of apps and tracking data, all this technology could be helpful, just as it's helpful when a breastfeeding mom, for instance, shows me how well her baby's been feeding," Shu said.
"I take that information and put that together with how the baby looks in their examination," she said. "But it's not completely necessary, because we do look at the full big picture."
King could see high-tech gadgets providing peace of mind at a time when parents already might have concerns about their child's health, she said. For instance, Avery was born prematurely.
Parents of premature babies often need to be extra vigilant about infants' feeding and sleep schedules.
Most premature babies have eight to 10 feedings a day, according to the American Academy of Family Physicians, and maintaining a regular feeding schedule can be stressful for a concerned parent.
There appear to be dozens of wearables for babies, such as wristbands that track heart rate, smart socks that track oxygen levels and a baby monitor button that snaps onto clothes. Those types of wearables for babies can set parents back a few hundred dollars.
As for smart thermometers, there are many brands in pacifier form, such as Vick's or Blue Maestro's Pacif-i, which connects to a smartphone. Smart thermometers can start around $20 and go up from there.
For parents considering investing in such technologies, Shu said they should be aware of potential safety hazards.
"Safety hazards could be things like getting entangled from wires, for example, if there are wires or having something that is soft or a choking hazard or any kind of suffocation hazard that might be in a crib or bassinet with a baby," Shu said.
"We really don't recommend that people depend on technology to take the place of common sense, and that means things like placing your baby on their back to go to sleep and having a bare crib. You don't want anything soft or fluffy in the crib with the baby, because those kinds of things can suffocate and cause problems like SIDS," she said. "Remember that products you buy are not a substitute for good adult supervision."
It turns out that in the future, parents could use drones to supervise their children.
Could drones replace baby monitors?