12 of the world's most enticing food and drink trails
Laura Kiniry, CNN | 11/8/2017, 6 a.m.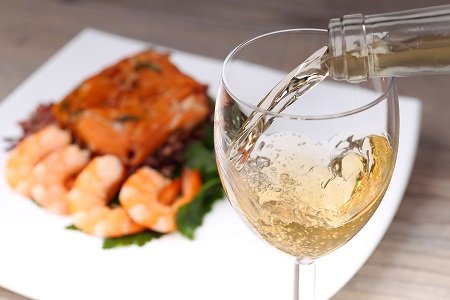 Culinary trails pull together the best of a region's food and drink offerings, whether it's to showcase a specific food item or cuisine or to highlight the diversity of local producers.
Around the world, these self-guided touring routes (and in one case, an actual foot trail) give visitors and residents alike an alternative -- and flavor-filled -- way to experience an area, while discovering something about its culinary heritage.
From the delicious dumplings of Canada's Richmond to France's Camembert cheese, these food and drink trails will help satisfy both your travel aspirations and your appetite.
1. Richmond Dumpling Trail: Canada
Breaded and duck-filled wu gok or deep-fried wontons can all be found along the Dumpling Trail -- a curated list of approximately 20 eateries that are home to some of the freshest, tastiest dumplings throughout Richmond, British Columbia.
Tourism Richmond launched the Dumpling Trail in August 2016, highlighting the culinary offerings of British Columbia's fourth largest city: a suburb of greater Vancouver in which more than half of its 200,000 residents are of Asian descent.
The downloadable, easy-to-read map is available from the Visit Richmond website, along with details on the trail's various dumpling types -- from Korean mandu served with kimchi to Japanese pan-fried gyoza -- and the best spots to find them.
The site also features transportation options and suggested routes, including a "hole-in-the-wall" itinerary that makes a delicious xian long bao stop inside a mall.
2. Sligo Food Trail: Ireland
The slogan for northwestern Ireland's Sligo Food Trail is "the secret's in the mix," a reference to this coastal seaport's wide range of culinary experiences, from hands-on seafood harvesting to jam-making workshops for kids.
Trail members include restaurants, local producers, farmer's markets... even gastro pubs and brewers, all chosen because they provide residents and visitors with a unique insight into the region's lesser-known areas and offerings.
Sligo's official food trail brochure highlights 30 culinary-focused activities and includes a map that allows hungry travelers to choose their own food trail route.
A particular favorite connects Sligo's bountiful seafood purveyors, so you can sample mussels and crabs caught in nearby Donegal Bay and sit down to a plate of Mullaghmore crawfish.
Harrison's Restaurant in Cliffoney Village even boasts a signature Wild Atlantic Way Platter -- a reference to the iconic touring route that winds through County Sligo.
3. Beer Cheese Trail: Kentucky
One of Kentucky's great culinary legacies, beer cheese is a spread made from cheese, flat beer, Worcestershire sauce, and hot sauce, all flavored with various spices and often served alongside crackers, pretzels, or raw veggies.
While Kentucky's Johnny Allman's restaurant is believed to have been the first purveyor of beer cheese in the 1940s, the one thing known for sure is that the spread has since become a regional signature.
No two beer cheeses are the same -- something easily discovered along Kentucky's Beer Cheese Trail, a self-guided route highlighting approximately eight cafes, sports bars, restaurants, and markets throughout the state's Winchester and Clark counties.