12 of the world's most enticing food and drink trails
Laura Kiniry, CNN | 11/8/2017, 6 a.m.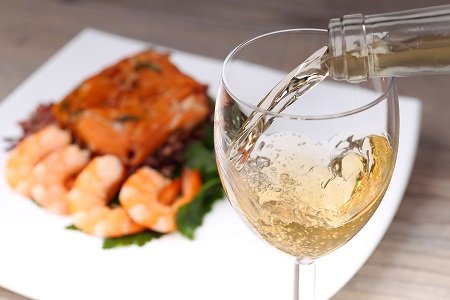 Offerings like a beer cheese platter or grilled beer cheese panini can be enjoyed from at least five of these stops.
Get your "Cheese Log" trail guide stamped and receive a commemorative T-shirt. Finish the form and you'll earn the chance to become a beer cheese festival judge at Winchester's Beer Cheese Festival each June.
Neck of the Woods Trail - North Carolina
North Carolina's High Country is part of the eastern United States Appalachia region, an area known for its homemade jams, farmstead cheeses, fresh apple cakes, and sour corn.
These culinary offerings can be experienced along the Neck of the Woods flavor trail, a curated selection of everything from you-pick farms to cider houses, all with one thing in common: a passion for regional heritage.
There are nearly 100 businesses marked on Neck of the Woods' interactive online map, each one color-coded to a particular category (eg. farm-to-table dining; vineyards & wineries), making it easy to create self-guided tours.
Highlights include stops like Spruce Pine's Tin Shed at Soggy Bottom Farms, home to slow-roasted BBQ pork sandwiches and buttermilk, pecan, and berry-filled pies; and Mitchell's Oak Moon Farm & Creamery, a micro-dairy specializing in small-batch, raw milk goat cheese.
Apple Pie Trail - Ontario
There's a culinary adventure available through the Canadian province of Ontario's Apple Country with the Apple Pie Trail, a downloadable map marked with 40 stops around Lake Huron's South Georgian Bay.
Each one is associated with the region's beloved apple growing industry, which dates back to the 1800s.
There are country markets, breweries, and of course sweet spots like Collingwood's Heavenly Cafe, known for its delicious caramel apple cinnamon buns -- an Apple Pie Trail must!
Along with a self-guided map, the Apple Pie Trail website also lists local lodgings, events, and activities like snowshoeing excursions and winery tours, all to help turn apple-themed road trips into a weekend-long extravaganzas.
The Malt Whisky Trail - Scotland
Scotland's Malt Whisky Trail offers an opportunity to discover the country's original whisky through a bevy of tastings and tours.
Malt whisky -- traditionally made with malted barley, but sometimes rye -- is the pride of Moray Speyside, a seaside expanse of forests and foothills that's home to the largest concentration of malt whisky distilleries on the planet.
Stops along the trail range from historic distilleries like Glenfiddich and Glen Moray to family-owned Benromach Distillery, as well as a working cooperage.
Visitors can talk with master distilleries, sample recipes that have been passed down for generations, and experience the ancient craft of barrel making. There's also the option to drop in on a series of world-famous whisky bars along the way.
German Wine Route - Germany
Beer may be a way of life in Germany, but the country is also home to the world's first established wine trail -- a nearly century-old established route that sheds light on such popular German wine varietals as reisling, spätburgunder (pinot noir), and weissburgunder (pinot blanc).