They purchased paradise ... then gave it all away
Bill Weir, CNN | 11/14/2017, 6 a.m.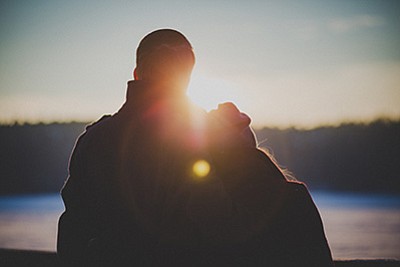 This is the story of the couple who purchased paradise, the neighbors who curse their name and the idea that might save life as we know it.
It's the story of how a climber who could afford his own mountains and a paddler who could buy her own rivers fell in love, pooled their fortunes and bought 2 million acres worth of fjords, volcanoes, pumas and killer whales.
Then, they pledged to give it all away.
Doug Tompkins and Kristine McDivitt should have fallen in love sooner. But if the timing was late, the setting was perfect.
He was a high school dropout-turned-billionaire; with his gang of fellow thrillseekers nicknamed the Fun Hogs, he lived to climb big rocks and surf big waves. After outfitting his own adventures, he started a company called The North Face.
She was a California girl with a love for the outdoors and a head for numbers. As the right hand of another legendary Fun Hog named Yvon Chouinard, she helped turn his company, Patagonia, into a global brand.
Despite their mutual friends and passions, it took a trip to a remote corner of Patagonia -- the rugged and breathtaking region in southern South America -- to bring them together. Doug was 50, Kris was 43 and after a whirlwind week together amid the mountains and fjords of southern Chile, she retired as CEO, packed two bags and moved into his off-the-grid cabin. There were no phones or Internet, no friends or family, and the nearest road was an hour away by boat.
But they had each other -- and they had Doug's plane, a tough, single-engine Husky, perfect for landing on short, remote runways.
With both of them passionate about the planet and conservation, Doug and Kris started shopping for land in some of the wildest corners left on Earth. Their mission? To protect the precious parts of the world that their fellow humans were not.
They could afford this because Doug had amassed a fortune. After selling The North Face in 1968, he helped his first wife create the fashion brand Esprit. And as his wealth grew, he built one of the most valuable private art collections in the world.
But even as he reached the top of the design world, Doug wasn't happy. Every chance he got, he'd flee the boardroom for a fast river or a tall rock in the wilds of South America.
These trips and his voracious appetite for environmental literature led to an almost religious conversion into deep ecology -- a belief that unspoiled wilderness is more valuable than any of the minerals or timber that can stripped from it, and that humanity, in its current state, is doomed.
If biodiversity is the best measuring stick for life on Earth, he believed, then there are just too many people consuming too much stuff and not enough planet to keep up. So in 1989, he cashed out hundreds of millions in stock, began selling his art and buying land.