The best things to do in Santa Fe, New Mexico
Claire Hannum, CNN | 10/2/2017, 6 a.m.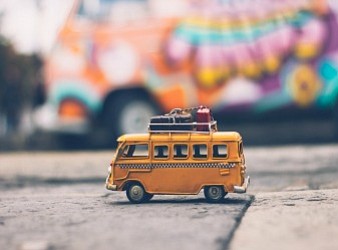 It's called the City Different for a reason -- Santa Fe, New Mexico's creative culture and distinctive adobe architecture make it a total standout.
Surrounded by the Sangre de Cristo mountains, the town was founded way back in 1610. It's now known for its vibrant art, near-constant sunshine and game-changing cuisine. Here's our guide to what to do, see and eat in Santa Fe.
Walking through history
Most of downtown Santa Fe's churches have stood for centuries. The regal Cathedral Basilica of Saint Francis of Assisi (131 Cathedral Pl., Santa Fe, NM, 8750; +1 505 982-5619) was built between 1860 and 1886 and still holds services today. Fans of author Willa Cather will also recognize it as the setting of her novel "Death Comes for the Archbishop."
You can also tour the nearby The Loretto Chapel, built in 1878, and San Miguel Mission, one of the oldest churches in the United States. (207 Old Santa Fe Trl., Santa Fe, NM, 87501; +1 505 982-0092)
In between gawking at the architecture, a walk through Santa Fe's nearly 400-year-old plaza is the perfect opportunity to take in the creative work of local merchants (San Miguel Chapel, 401 Old Santa Fe Trl., Santa Fe, NM, 87501; +1 505 983-3974)
Taking in local art, 'Game of Thrones' style
"Game of Thrones" author and Santa Fe resident George R.R. Martin had a big hand in funding Meow Wolf: House of Eternal Return. The art installation, built inside a former bowling alley, stands out from the local fine arts scene as an interactive adventure.
Meow Wolf guides visitors through a colorful labyrinth featuring the work of more than 100 artists. This is far from your typical art establishment -- pictures of the work are highly encouraged. (Meow Wolf: House of Eternal Return, 1352 Rufina Cir., Santa Fe, NM, 87507; +1 505 395-6369)
Santa Fe has nearly 20 more traditional museum experiences to choose from. The Georgia O'Keeffe Museum (217 Johnson St., Santa Fe, NM, 87501; +1 (505) 946-1000) offers the largest collection of her work available to the public in one place, and the New Mexico Museum of Art is a cultural haven right off the downtown plaza. (107 West Palace Ave., Santa Fe, NM, 87501; +1 (505) 476-5072)
For an artistic one-stop shop, there's Museum Hill. The hill is home to four world-class institutions, and the whole thing can be explored within the span of a day. If you don't have time for all four museums, opt for the Museum of Indian Arts & Culture (710 Camino Lejo, Santa Fe, NM, 87505; +1 (505) 476-1269) and the Museum of Spanish Colonial Art, which paint a clearer picture of Santa Fe's historical context. (750 Camino Lejo, Santa Fe, NM, 87505; +1 (505) 982-2226)
Museum Hill's mountain views are just as mesmerizing as the art, and the nearby Santa Fe Botanical Garden is the ideal spot to unwind afterward. (715 Camino Lejo, Santa Fe, NM 87505; +1 (505) 471-9103)