Google unveils new Pixel phones, speakers, futuristic headphones
Heather Kelly | 10/5/2017, 9:24 a.m.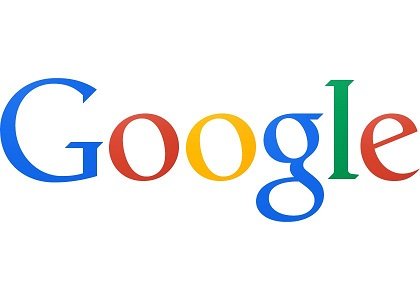 Google has pulled the curtain off a whole collection of new gadgets.
The company revealed on Wednesday its latest hardware products at a press event in San Francisco, including the Pixel 2 smartphone, futuristic headphones and two new smart speakers. It included a number of nods to Apple, including killing the headphone jack on its Pixel phones.
Tech companies such as Apple and Google tend to announce their newest products this time of year, ahead of the holiday shopping season. This year's big tech trends include smart speakers, home security, and of course, smartphones.
Here's a look at Google's new products:
Google Pixel 2 and Pixel 2 XL smartphones
The Pixel is Google's flagship phone, designed to show off the best possible version of the company's Android mobile operating system. The latest editions of the Google-made smartphones have new OLED screens, fingerprint sensors and are water resistant. They also pack a powerful rear camera -- one of the Pixel's biggest draws. Oh, and they no longer have a headphone jack.
During a demo, Google made a dig at Apple's strategy to keep some features specific to its larger-sized iPhone Plus model.
"We don't set aside better features for the larger device," said a presenter on stage.
But the biggest changes to the devices are inside. Earlier this year, Google previewed its new Lens feature, which lets you point your phone's camera at a something -- like a sign or animal -- for relevant information like phone numbers and dog species. Google will finally debut Lens as a special feature within the Google Photos app, but only on new Pixel devices to start. Google would also like to make Lens a verb, so make sure you say "I'm Lensing this dog!" when using the feature.
The Pixel is adding a portrait mode, just like a certain company that rhymes with Snapple. Portrait mode fakes a shallow depth of field effect by detecting the subject and throwing the background out of focus. Google is doing it with just one camera instead of two.
Not to be outdone by Apple's talking poop emoji feature, Google is adding AR stickers, so you can add things like virtual coffee to your videos and photos.
Pixel 2 has a 5-inch screen and will cost $649 and up. The Pixel 2 XL has a 6-inch screen and starts at $849. Both are now available for pre-orders in Australia, Canada, Germany, India, the U.K. and the U.S.
Last year, it was a challenge to get your hands on a Pixel phone. It's unclear as of now if Google will increase its supplies for the new models.
Google Pixel Buds
Pixel users will be able to use the phones with its new Pixel Buds, a pair of wireless headphones connected to each other with a string. The $159 headphones will only work with the Google Pixel phone for now, but they have one really cool trick. The headphones can translate 40 languages via Google Translate. The built in microphones help handle almost real-time translation. In an on-stage demonstration, Google translated Swedish to English.