Black America's dreams of homeownership still deferred
Charlene Crowell Deputy Communications Director, Center for Responsible Lending | 10/20/2017, 6 a.m.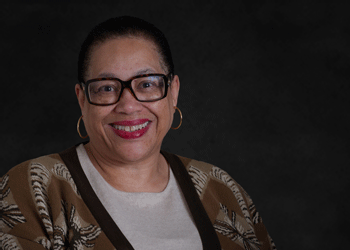 The late Langston Hughes created a masterful body of poetry in the 20th Century that spoke about and to Black America's unique experiences. Also an author and playwright, his words in all media pricked our consciousness to wonder and ponder how we somehow remained so different from others after living more than 200 years in this land.
One of my favorite Hughes poems asks the question, "What happens to a dream deferred?" Today, that one question is as timeless as it is timely.
Why is it that in 2017 black homeownership is still deferred for so many?
Every year, the Home Mortgage Disclosure Act (HMDA) report provides an update on mortgage lending over the past year. It is the only national report that examines lending by race and incomes. In 2016, an analysis of mortgage lending by the Center for Responsible Lending (CRL) underscores how once again dreams of homeownership are still being deferred nationwide:
•Blacks had the highest denial rate in mortgage applications of any ethnic group, and was double the denial rate experienced by Whites;
•Black consumers received just 3.1 percent or 65,451 of the 2,123,000 conventional mortgage purchase loans made in 2016;
•When Black and Latino conventional mortgage purchase loans were combined, the percentage increased to only nine percent for the year; and
•FHA purchase mortgages performed a bit better for Black consumers at 10.6 percent— 142,329 out of 866,000.
"It is troubling to see the continued trend of mortgage lenders abdicating their responsibility to serve the full universe of credit-worthy borrowers," said Nikitra Bailey, a CRL Executive Vice President. During the financial crisis, taxpayers of all colors together paid for the bailout of banks. Now and years later to see that African-Americans and Latinos remain overly dependent upon FHA to access mortgages is a sign of unfair treatment. Whites continue to unfairly receive more favorable access to affordable loans, despite our nation's fair lending laws."
For decades, black consumers were given a litany of excuses as to why they did not qualify for the most affordable mortgages: not enough income, not enough of an employment record, too many bills, and more.
But it was just last year that Nielsen released a report that found "a decade of economic and educational prosperity" from 2004 to 2014. During these years, Nielsen found that blacks had a collective $162 billion in buying power. By 2020, that purchasing power was projected to rise to $1.4 trillion, thanks in part, to the number of Blacks earning $100,000 or more. Over the decade reviewed, Black earnings in this income range grew 95 percent, compared to the rest of the nation. Even solid middle class incomes of $50,000 to $75,000 grew at a rate of 18 percent.
So, if black America is better educated and earnings are growing—what is the problem with gaining access to mortgage loans? And if America is a land of laws, why is financial justice so elusive for black America?
"As we move beyond the sub-prime crisis, we continue to see the housing and credit market systematically either deny or send less attractive products to the black and Latino community," said John. a. Powell, an internationally acclaimed Professor of Law and Professor of African American Studies and Ethnic Studies at the University of California, Berkeley.