Three methods to protect yourself from identity fraud after Equifax data breach
Thomas Watson, CFA and Brian McKinney, Associate Financial Planner Williams Asset Management | 10/27/2017, 6 a.m.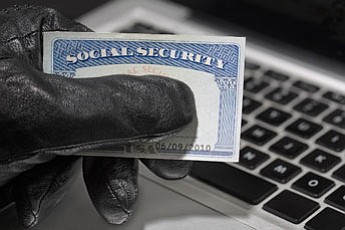 In a world that is becoming more and more digital by the day, protecting our sensitive information is more important than ever. The recent breach of Equifax's massive database has everyone questioning the best course of action to protect yourself from becoming a victim of identity fraud.
More than 143 million Americans had their sensitive information compromised, which included social security numbers, dates of birth, driver's license numbers, and credit card information for approximately 209,000 consumers. One of the main fears is that the stolen information will eventually be used to commit application fraud; the act of opening a new account with someone else's identity. Since most of the stolen information is static and won't change for the rest of a consumer's life, the risk of fraud will be constant unless action is taken to prevent it, or a new identification system is implemented. Below are three methods to protect yourself from identity fraud.
#1 Credit Freeze— A credit freeze may be the most effective action to protect yourself from identity fraud. This allows you to limit who can see your credit report information. The main goal would be to prevent anyone from opening any new accounts or lines of credit. Your existing creditors and some government agencies would still have access to your report, but according to the Federal Trade Commission, it does not prevent you from getting your free annual credit report.
In some states, freezing your credit is free but the credit bureaus generally charge up to $10. In Maryland, the law currently prohibits credit, reporting agencies from charging more than $5 per freeze, and anyone who is a victim of identity theft can freeze their credit at no cost. In order to completely freeze your credit, all three credit bureaus must be contacted and you will need to provide your name, address, date of birth, Social Security number. The Credit Bureaus are Equifax, Experian, and TransUnion.
The downside of implementing a credit freeze is that you won't be able to open any new lines of credit until it is lifted, which generally comes with a cost. You will also need to remember your PIN or password that each company provides when you set the initial freeze. But for consumers who want the greatest protection or have no immediate plans to open new lines of credit this may be the best course of action.
#2 Fraud Alerts— When you place a fraud alert on your credit report, creditors must take reasonable steps to verify your identity before issuing a new line of credit. Under the Fair Credit Reporting Act (FCRA), consumers can contact one of the three credit bureaus to place a Fraud Alert on their credit report, free of charge. Whichever credit bureau you contact to set up the alert is then required to inform the other two agencies to place an alert on your file. The alert will be in effect for at least 90 days and can be renewed after 60 days.
Additionally, if you have already been a victim of identity theft and have created an Identity Theft Report, you can request an extended fraud alert.