Three methods to protect yourself from identity fraud after Equifax data breach
Thomas Watson, CFA and Brian McKinney, Associate Financial Planner Williams Asset Management | 10/27/2017, 6 a.m.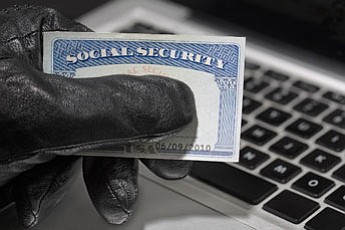 Extended fraud alerts stay on your report for seven years and your name will be removed from pre-screened credit offers for five years, unless you ask them to put it back on the list.
#3 Monitoring Services— Using a third-party monitoring service or even a monitoring service provided by one of the credit bureaus may help you spot, and potentially prevent, identity fraud. Monitoring features vary greatly and costs can range from free to hundreds of dollars per year. Businesses such as LifeLock and IdentityGuard will monitor your credit activity 24/7 to ensure there is no unusual activity. As an added bonus, they also monitor the "dark web," which is where sensitive information such as Social Security numbers are actively sold. If they do detect any suspicious action, they will notify you of the fraud, and typically work with you to resolve the issue. As you would do with any purchase, determine which features are most important to you and choose the one that satisfies the most at the best price. Whether you decide you use one of the methods mentioned above or not, it is always a good idea to keep your personally identifiable information (PII) secure. Here are a few more quick tips to help protect yourself from being a victim of fraud: Review your free credit reports on an annual basis; file your taxes as early as possible to avoid potential tax-fraud; review your healthcare Explanation of Benefits (EOB); and shred documents with sensitive information.
If you believe someone is using your personal information, act quickly. The Federal Trade Commission suggests taking the following steps to help you limit the damage: call the companies where you know fraud occurred; place a fraud alert on your credit reports and get copies of your report; report identity theft to the FTC; and file a report with your local police department.
More information is available at: IdentityTheft.gov.
Williams Asset Management is located at 8850 Columbia 100 Parkway, Suite 204, Columbia, MD 21045. For more information about Williams Asset Management, visit: www.WilliamsAssetManagement.com or call 410-740-0220.