Scents on a plane: Why the aviation industry is waking up to fragrance
Howard Slutsken, illustrations by Esa Matinvesi, CNN | 9/5/2017, noon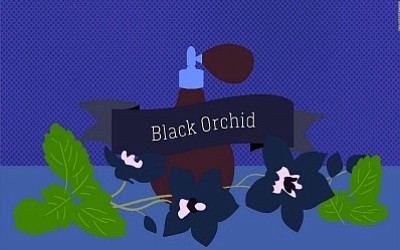 The FIVE Warm Bread fragrance -- "fresh baked bread with a hint of warm butter" -- is a favorite in Europe, the Middle East and Africa.
Black Orchid, a "sophisticated lush green floral fragrance," is enjoyed in Asia Pacific markets. And Lemongrass and Vanilla Bean is popular in Mexico, and in Central and South America.
"Traditionally, both vanilla and chocolate are universally popular fragrance notes that perfumers have used commonly," explains Burke.
"In scent marketing, citrus- and tea-based notes are becoming more and more universal. Generally known for their subtlety and clean feeling, most regions would find notes in these families pleasant and resonant."
ScentAir's customers are primarily in the hospitality, gaming, medical and real estate industries, and include hotel brands Hilton, Marriott, Starwood and IHG.
Intriguingly, the company also works with the US Department of Defense to provide scent solutions for training and simulation purposes.
We've no idea what they're working on -- though it seems soon it won't be just skunks who use scents to defend themselves.
Creating a signature scent
When creating a new scent, "we approach [the] process very collaboratively to learn as much as we can about the brand, their story and their audience," says Burke.
"Much of the initial research goes into the demographics and regional preferences of the audience to narrow out certain aroma profiles."
In a creative process that mirrors how a visual logo or audio identity is developed, "we look for fragrance materials and approaches that reflect the brand story and experience."
A scent can be developed in a little as a few weeks, but the process will usually take a couple of months for research, creation of samples, testing and revisions, according to Burke.
"The beauty of fragrance is that it has the power to transport you instantly to any point in your life and transform your current experience," summarizes Jorgensen.
"When I smell fresh-cut grass, I'm instantly a kid again ready to run out onto the baseball field.
My favorite fragrance, though, is the smell of lilies. Lilies are my wife's favorite flower, and were featured prominently at the hotel we stayed at during our honeymoon.
"No matter where I am in the world, the smell of lilies always takes me home."