Meet the photographer traveling the world for free
Francesca Street, CNN | 9/12/2017, 6 a.m.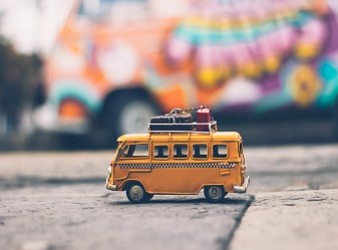 "There's no hard and set rules as to how we make it happen, as long as it's not coming out of my pocket," says Tilney-Bassett. "There's trust involved that's not created any problems yet."
Tilney-Bassett says staying at people's homes is mostly enjoyable -- and many of the collaborations have lead to lasting friendships.
"More often that not the very nature of them being interested in the project means that I get on well with them," he says.
The finished photographs are as varied as they are striking.
In Geneva, Switzerland, Tilney-Bassett photographed Manuela Consoli salsa dancing under the Jet d'Eau fountain.
The atmospheric shots captures the spontaneity of Tilney-Bassett's project.
Meanwhile in Uganda, the photographer covered the Uganda International Marathon, which was particularly memorable.
"Using my rucksack to strap myself to the motorcycle driver, I bounced around the course to photograph the mix of local and international runners that took to the red roads of Uganda," he says.
Materialism versus minimalism
Does Tilney-Bassett's quest represent the supposed millennial preference for experiences over material things?
Certainly the project is grounded in Tilney-Bassett's desire to travel. Earning money or buying a house is not on his radar.
"The priorities were getting out in the world and doing more and more of the work I wanted to do," he says. "I realized that earning lots of money wasn't really an essential part of that."
While the rules stipulate that Tilney-Bassett can still spend money, he says his needs and his desire for material goods have vastly decreased over the past year.
"I started the project with the camera stuff I had, the suitcase I had -- it's now been a year moving around, not really being in the position where I'm shopping for anything -- and not needing to," he adds.
Future goals
The photographer shows no sign of slowing down -- his project is gaining more exposure. He'll be heading to New York in September as the Glass Passport visits the United States for the first time.
"The broader goal is to see if I can reach every continent," Tilney-Bassett says. "I'm very much carrying it on and going further afield with it as well. There's much more to come."
Interested in trading with Richard Tilney-Bassett? Contact the photographer at TheGlassPassport.com