Practicing gratitude can change your life
Shayma Sulaiman, The Nucleus, Positively Caviar, Inc. | 9/15/2017, 6 a.m.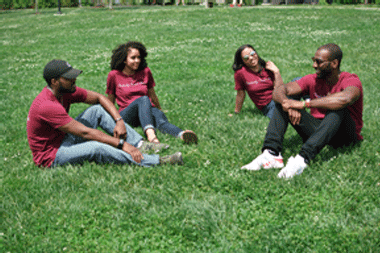 3. Smiling is Contagious. Have you ever passed a stranger on the street walking in the opposite direction and they were enthusiastically smiling at you? I'm sure it instantaneously made you feel good, and in turn made you grin. The transfer of energy can be contagious. Make sure you are putting out positivity and light.
4. Make it a point to volunteer. We're all fortunate in some way. Find something you are passionate about and volunteer your time. Doing so will not only help others, it will also make you feel good.
5. Don't complain. When something terrible happens, it's natural to want to complain about it. But every time you complain, you reinforce a negative state of mind without offering a plausible
solution to the problem. Instead, next time you feel aggravated, take a few deep breaths and try focusing on something positive.
These are just a few ways to show gratitude. The list is ever-growing and may vary depending on the person. The most important thing is to teach others and to work on growing your appreciation for what life has to offer.
The non-profit Positively Caviar, Inc. focuses on intensifying the message of positivity and optimism in our digitally centric lives in the Mid-Atlantic region. Once a month our Nucleus Team offers a column focused on mental and physical health tips, scientific studies, nutrition facts and stories that are positive in nature to support a purposeful and positive lifestyle. To learn more about Positively Caviar, the nucleus team or how to join our positive movement, visit: www.staybasedandpositive.com.