The White House should postpone its HBCU conference
Johnny C. Taylor, Jr. President and CEO, Thurgood Marshall College Fund | 9/22/2017, 6 a.m.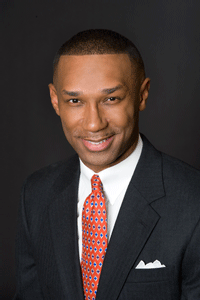 Last month, after speaking with the White House about a few calls, we had received, I was asked to get a sense of where our member-schools stood on the upcoming National HBCU Week Conference. After a call with a number of our 47 member-school presidents and chancellors the overwhelming consensus was to advise that the White House consider postponing the annual National HBCU Week Conference organized by the White House Initiative on Historically Black Colleges and Universities.
I believed then and am now affirmed that it is still the best choice when we objectively look at the current national events that could detract from the real needs of the HBCU community. It is no secret that, under my leadership at TMCF, we have taken a position of finding ways to have a positive meaningful, transparent working relationship with the current administration on all issues pertaining to HBCUs. I have been outspoken in my support of the significant meetings, policy positions and plans that have a direct impact on our member-intuitions. Like most of us, we often have a difference of opinion with even those closest to us, so though the
Administration may disagree with our call for postponing this event, our commitment to finding common ground to work together on behalf of HBCUs has not and will not change.

This conference is important to all of our HBCU students, campus leaders and the millions of people who live in the campus communities, all of which are searching for these schools to be equitably funded and supported by public and private partners. It is more than a time for leaders, alumni and other stakeholders to convene and network; when developed to the specific interests of our institutions, the conference is a valuable tool for exposure of HBCU strengths before powerful actors in our nation's legislative and corporate circles.
Traditionally, the White House Initiative on HBCUs Executive Director, in consultation with the President's Board of Advisors on HBCUs has planned the event. Regrettably, as of August 2017 neither has been appointed. TMCF was asked to submit names and provide general input on the conference, but my position has always been, there needed to be an Executive Director in place by July 9th. There is no doubt that there are people in the White House that are committed to the advancement and support of HBCUs during the Trump Administration. Two of them are actually HBCU graduates, so I applaud the fact that they are advocating for our community, behind closed doors.
The conference should not be cancelled. We need this annual event to bring all of the stakeholders together around a specific, strategic agenda of substantive action for the entire Black College Community. September 17-19, 2017 is just not the right time. We asked the Trump Administration to consider postponing the conference, because there is legitimate concern that some may want to use this event to protest, boycott or much worse, refuse to work with the Trump Administration and the Republican-controlled Congress. Let me be very clear, with the fragile condition of some of our HBCUs, now is not the time for us to retreat, now is not the time for us to move off the path of strategic and effective engagement to seek meaningful solutions for HBCUs. Our students and faculty are watching and want us to solidify continued support from the entire Trump Administration for HBCUs. They are seeking more than positive affirmations that many in the political space try to give. We need and deserve policies, which reflect the service our schools provide in spurring industrial diversity, political autonomy and economic progress.