Wanda Draper brings new life to Reginald F. Lewis Museum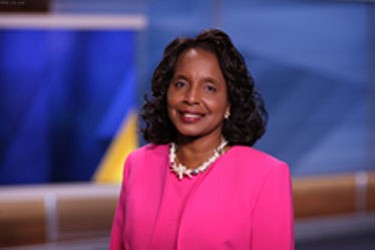 The Reginald F. Lewis Museum of African American History and Culture has seen its share of both lean times and healthy times.
The Baltimore landmark ended the 2016 fiscal year with about $400,000, a paltry sum for a museum. However, after Wanda Draper was named the new executive director replacing the retired A. "Skipp" Sanders, the museum has rebounded— generating $1.5 million in its most recent fiscal year.
"Like most nonprofits, we're struggling financially— but we're showing progress including retail sales; and my goal is to keep us firing on all fronts and moving us forward," said Draper, a longtime communications professional who worked 25 years at WBAL-TV.
A Baltimore native, Draper graduated from the journalism program at the University of Maryland and later attended the Johns Hopkins University School of Contemporary Studies and the University of Maryland School of Law.
Draper served on the original board of directors at the museum in 1999, after initially turning down the invitation.
"I was so busy that I didn't think I had time and, every time that I had been asked to serve on a board, it's one of those things where you show up, you write a check and go to a gala," Draper said.
Of course, a letter from the governor inviting her to serve just a couple of days after she initially turned the offer down, convinced her to join the board, she said. The rest is history.
Quickly however, she learned the Reginald F. Lewis Museum board was different. It involved hands-on work, like brainstorming ideas about where to locate the museum and how to raise money.
"The first time I came to a board meeting for the museum, the whole concept of having an African-American museum in downtown Baltimore kind of hooked me," Draper said.
For eight years beginning in 1999, Draper served as one of the founding board members.
During the first five years on the board, she says members were not only tasked with raising capital and finding a location, but they also had to decide who would design and build the museum.
"We raised $38 million to pay for the museum so that we could open debt free and we raised [an additional] $2.5 million to design and install a permanent collection so the museum could also be debt free," Draper said.
Today, Draper says many challenges remain, including getting Baltimore residents to visit the historic museum. While many visit from outside of Maryland and even from other countries, Draper says it's been difficult convincing the locals to come.
"I think people don't appreciate what we have here while those from other countries and states are blown away," she said. "I think local people have not come inside to see what we have and when they have, they're amazed that we have 82,000-square-feet of space and 13,000-square-feet of just exhibits."
For those who might consider the new and wildly popular Smithsonian National Museum of African American History and Culture in Washington a challenge for the Lewis Museum to attract guests, Draper says it's quite the opposite.