Wanda Draper brings new life to Reginald F. Lewis Museum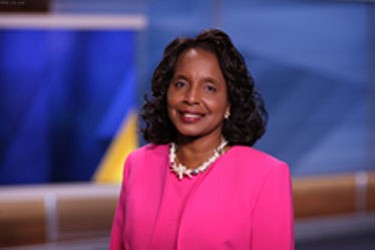 "It helps us tremendously," she said, noting that museum's executive director, Lonnie Bunch, used to attend Lewis Museum board meetings while he adopted his vision and plan for the D.C. location.
"We have a connection, we are a Smithsonian-affiliate and we work very well," Draper said. "The biggest advantage is that people go there and it's crowded so they often stop here."
The Lewis Museum has undergone a major reorganization since Draper took over as executive director.
"As a result, we do business a little differently. One of the things we've been able to do over the last nine months is connect our community to the museum," Draper said.
A new highlight is the "Maryland Collects: Jacob Lawrence" exhibit, which runs through January 7, 2018. It features more than 50 prints by Lawrence from personal collections in and around the state.
"He's one of the best-known artists of the 20th century," Draper said of the famed painter, storyteller and educator renowned for his portrayals of African-American life.
"The difference is that you will not see this anywhere else in the world in 50 pieces," Draper said. "Every single one of the pieces are owned by someone in Maryland who loaned it to us. When you walk in, it literally takes your breath away."