Fair Housing's Unfinished 50-Year Journey
Charlene Crowell | 4/6/2018, 6 a.m.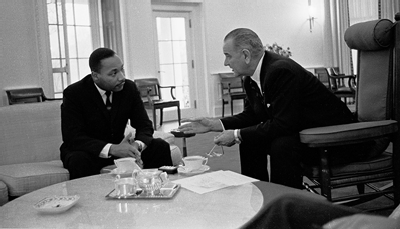 Although golden anniversaries are often considered milestone moments accompanied by festive celebrations, two such observances in April 2018 are bittersweet memories for much of Black America. One took the life of an unparalleled preacher, orator, author, activist and Nobel Peace Prize laureate. The other marks the enactment of what many would argue is the strongest of the civil rights laws enacted during the 1960s: The Fair Housing Act.
As observances begin across the country, now is an appropriate time to recall how fair housing was a key issue for Dr. Martin Luther King, Jr. In fact, Chicago became his chosen battleground for fair housing, bringing a national spotlight to the multiple ills of segregated and sub-standard housing. In early 1966, Dr. King moved his family into one of the city's ghetto apartments to dramatize how people were forced to live.
On August 5, 1966 during a march through an all-White neighborhood, a riot exploded with racial taunts and hurled bricks. Remarking on the hostility encountered, Dr. King said, "I have seen many demonstrations in the South; but I have never seen anything so hostile and so hateful as I've seen here today."
By the time Dr. King's life was snuffed out by a sniper's bullet in Memphis on April 4, 1968, the cause of fair housing was also on the minds of Congress. The same day Dr. King was martyred, the U.S. Senate passed a fair housing bill and sent it to the House of Representatives for further consideration. On April 10, the House passed the measure.
With a signing ceremony the following day, President Lyndon B. Johnson's signature enacted a federal law that banned discrimination in the sale, rental and financing of housing. Legally, no longer could people be rejected due to their race, religion, or ethnicity.

In his remarks, President Johnson said in part, "With this bill, the voice of justice speaks again. It proclaims that fair housing for all--all human beings who live in this country--is now a part of the American way of life…We all know that the roots of injustice run deep."
Unfortunately, 50 years of legal roots supporting fair housing has failed to deliver full justice. For many Blacks and other people of color, fair housing today remains just as elusive as it was in 1968.
A year-long analysis of 31 million records by the Center for Investigative Reporting found that:
• The homeownership gap between Blacks and Whites is now wider than it was during the Jim Crow era. Another independent research report by the Economic Policy Institute found that the difference in Black homeownership between 1968 and 2018 is virtually the same – 41.1 percent (1968) compared to 41.2 percent (2018);
• In 61 metro areas across the country, Blacks were 2.7 times more likely than Whites to be denied a conventional mortgage loan;
• As the number of non-bank mortgage lenders rise, these businesses are not required to adhere to the Community Reinvestment Act that requires lending to low-income borrowers and in blighted areas.