Youth Prepare for "Kidpreneur" Event
Entrepreneurship Nonprofit for Children Expands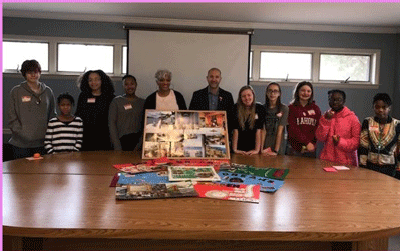 "The objective of this workshop was to heighten their goal-setting skills, as they created a vision board that vividly displayed their short-term and long-term entrepreneurial goals," Marlene explained.
Naya's next entrepreneurial challenge is just around the corner. She is preparing for her big sales event. Although Watkins helped her with purchasing beads that are more marketable to both children and women, giving Naya some advice and ideas for the designs, she said that her daughter does most of the work for the bracelet business.
Marlene and Ashley have made great strides in helping children like Naya to take their business ideas to the next level. The duo shows no signs of slowing down.
"Within the past year, we have grown tremendously through our many Biz Kidz partnerships, Comcast TV episodes, In-Flight Program, App Development, and more. Our greatest accomplishment is that we have positioned the Biz Kidz to inspire kidpreneurs nationwide," Jackson said. "We are currently seeking local partnerships and sponsors. We are particularly in search of financial sponsors to us keep the program going. Currently, all funds spent on the program are out-of-pocket."
Online registration for youth to participate as vendors is currently open for "Biz Kidz." Please visit www.bizkidz.us for more information. The public is also invited to attend the event on April 21, 2018 to support approximately 25 young entrepreneurs who will be exhibiting. The $10 admission fee can be paid at the door.