From Brokenness to Wholeness
The WISEorg helping women battle mental illness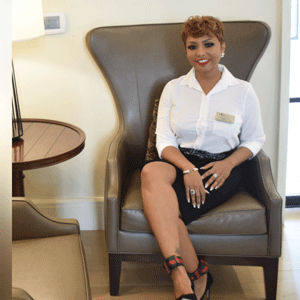 "She added, "I wanted to offer them a safe place to come where they could talk about why they are not feeling well. If we can identify the cause, it can help eliminate the depression and other issues because it's all a result of something. A person didn't just wake up with these feelings."
Dr. Duru is a college professor and is the author of I Suffered in Silence, which is available for purchase on Amazon.
"If you don't get to the cause of feeling depressed or other feelings, they will get worse and manifest," she said. "TheWISEorg gets these women from where they are, to where they need to be. We provide a 360-degree approach to work on the whole person. When everything is aligned, a person feels better because you remove fear and anxiety and replace them with hope."
Dr. Duru, describes her organization as a "start-up," but is looking to expand.
"This is our first cohort," she said. "We keep the group of women small so that we can have measurable outcomes and ensure that women get the resources they need. However, we want to expand and grow that number. We are looking for sponsors and donors to support our cause."
Dr. Duru said she believes her bout with mental illness helped her to realize her true calling.
"I found purpose through my pain and haven't looked back," said Dr. Duru. "I love helping others, and TheWISEorg allows me to do that. We teach women to develop new habits to get them out of their brokenness. We help them to heal and that's a real blessing. I am doing what God purposed me to do."
For more information about TheWISEorg or if you are interested in being accepted into an upcoming cohort, visit www.thewiseorg.org or call 301-678-3192.