Driving + Inexperience + Texting = Trouble
Richard Lichenstein, MD | 4/13/2018, 6 a.m.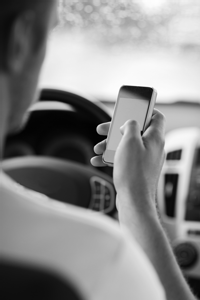 Serious Penalties— In Maryland, there are laws against distracted driving and using hand-held cell phones while behind the wheel. If you are found using a cell phone and/or looking down to text, you can get a ticket that carries an $83 fine for using the phone and an additional $70 fine specifically for texting. A distracted driving crash will also cost you three points on your license, and if that crash results in a fatality, you can be fined up to $5,000 and sentenced to one year in prison (Jake's Law).
What Parents Can Do— Although laws are helpful, the best thing parents can do is model good behavior and put away their phone. The primary objective is to get to your destination safely. Parents should have a meaningful conversation with their teen about the dangers of distracted driving. Research has shown that parents are the most important influence on a teen's driving behavior.
Richard Lichenstein, MD, is a professor of pediatrics at the University of Maryland School of Medicine, a pediatric emergency physician at the University of Maryland Medical Children's Hospital, chair of the Teen Safe Driving Coalition in Maryland and chair of the State Child Fatality Review Team.