New App Lets Kids Earn And Invest Money
BusyKid Reinvents Chores As A First Job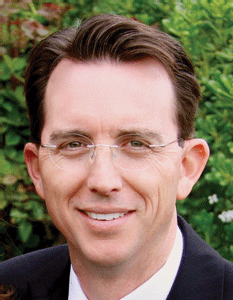 Gregg Murset has six children. From Murset's perspective, it made "cents" to teach his children how to make money at a young age.
"They learned early that they had to do chores to earn money to buy the things they wanted," said Murset. "They had to mow the lawn, feed the dog, and perform other chores. By aligning their chores with incentives, I was able to motivate them easily. But I had to stick with it."
He added, "They learned by doing, and that was very powerful. I gave them a chance to earn money by performing chores. From there, they started looking for other ways to make money, such as washing the car, or performing chores for their grandparents. It gave them the spirit of entrepreneurship."
Murset knew he was on to something. He believed an App was needed to reinvent chores as a youngster's first job. He also felt this would give them an early start to financial success. So, the certified financial planner and consultant assembled a team and created the first chore/allowance App where children can earn, save, share, spend, and invest real money wisely.
The name of the App is "BusyKid". The exciting new App provides real "life lessons" through hands-on experience of earning, saving, sharing, spending, and investing real allowance each week.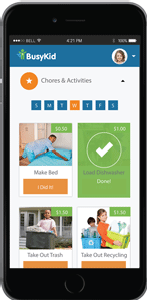 Murset is the CEO and co-founder of BusyKid, which features pre-loaded chores based on children's ages that parents can customize as needed. Kids easily log into their account, review their tasks and mark them off when completed. Kids receive allowance every Friday (Payday) after parents check the work to verify that it was completed and approve a text message to "ok" the transfer of funds.
After getting paid, children can save some money, donate some and use the rest to buy gift cards, get cash, buy shares of real stock or make purchases by using the BusyKid VISA Prepaid Spend Card. Murset also pointed out that children have to get their parents' approval via the App prior to any spending.
According to Murset, BusyKid launched its iOS App in February of this year. iOS is a mobile operating system created and developed by Apple Inc. exclusively for its hardware.

"BusyKid allows kids to start learning about donating to charities early in life," he said. "If a kid wants something from Walmart, this App allows them to make their own money doing chores and to buy it themselves. That's a great thing and a real-life lesson. That's what we need. Kids are getting too lazy. They are on social media and watching television all the time. They need to earn their own money and make some decisions."
He added, "We suggest that parents help their children to overcome the challenges of being raised in the digital age by introducing chores as early as age three or four. I also think using a system that functions like a real-world job instead of relying on chore charts or rewarding kids with stickers and points provides life lessons that will be needed soon enough."