New App Lets Kids Earn And Invest Money
BusyKid Reinvents Chores As A First Job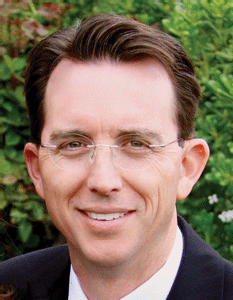 According to Murset, BusyKid is being used by 10,000 families and growing.
"As a certified financial planner, I understand that you have to work hard and be smart with money," he said. "I had to get those two things through to my kids so that once they move out, they wouldn't move back in. Your first job with Direct Deposit describes Busy Kids. Parents are raving about it, and telling me it is making their lives a lot easier."
He added, "Parents are struggling and need some tools. If not, their kids will be living with them at age 35. It is a problem many parents are facing. That boomerang generation is coming back and living with us. This has a huge impact on parents. It impacts parents financially in many ways. The kids come back home and run the utilities up, drive their parents' cars [using] their gas, and eat up the food. It's a real issue. If kids can become self-sustaining, it sure helps. And, it's better to start early."
Murset is the groundbreaking inventor of "My Job Chart", an electronic chore/allowance platform, which grew to nearly one million members in four years. He is a leading advocate for sound parenting, child accountability and financial literacy.
In 2014, he was named Chairman of 2014 "Smart Money Week" for the state of Arizona, as well as, the National Financial Educators Council Financial Education Instructor of the Year.

"BusyKid is allowance simplified," said Murset. "We have to incentivize our kids. I encourage parents to give kids chores and pay them. Where else can a kid earn money at age 11? The best place to teach them is at home."
BusyKid is only $14.95 a year for an entire family and is available in the Apple Store and Google Play. For more information about BusyKid, visit http://www.busykid.com.