JUUL Labs Offers New Device To Help Smokers Monitor, Change Their Habits
Company also launches education efforts to combat underage use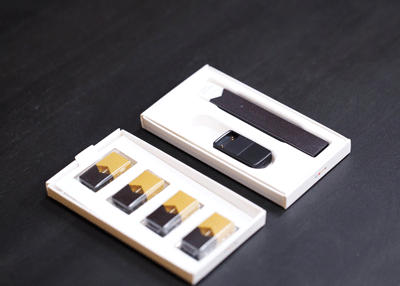 When asked how does JUUL plan to market its products to African Americans and Hispanics, Burns said the company is evaluating options.
"We're formulating a plan now. We have a partnership with Black Mental Health Alliance…doing community work and we're working on the population that's underserved and over-harmed," Burns said.
The company is also making efforts in terms of retail auditing to make sure people are not selling their products to underage youth, Burns said.
The company takes underage smoking very seriously and, to that end, they're also establishing the use of Bluetooth technology which could one day shut devices down around schools and other places, Burns said.
JUUL is also developing a Bluetooth-enabled device in international markets that consumers can link to health and wellness apps on their smartphones.
"We are looking at the ability to allow them to reduce their dependence," Burns said. "Connection to the app may have features that allow you to monitor and have active management of your device, which can actively manage nicotine levels; getting people off of [combustible] cigarettes is a big win."
Burns concluded: "With the hardware and software, we'll be able to give people every opportunity to minimize their relationship with nicotine. This will be done through a very sophisticated technology where we will have a device connected to an app that will allow you to have active management of your use."
Learn more about the vapor alternative to traditional cigarettes at JUUL.com