Seven Things To Do In Annapolis & Anne Arundel County Before End Of Summer
8/10/2018, 6 a.m.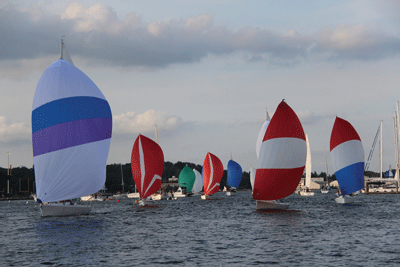 ANNAPOLIS — It won't be long before the kids' head back to school and another beloved summer comes to an end. As sad as the change in season might be for all lovers of long, relaxing summer days, Visit Annapolis & Anne Arundel County (VAAAC) says there is still time to pack in plenty of Annapolis and Anne Arundel County fun before bidding an official farewell to the lazy, hazy days of summer!
As VAAAC sees it, no summer is complete without indulging in the following key experiences: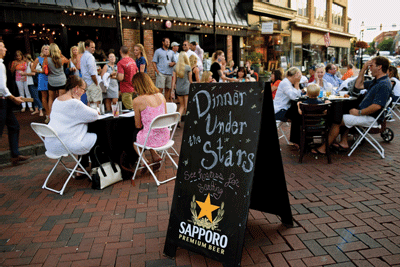 Dinner Under the Stars— Back for a third year, the weekly Wednesday night event on the first block of West Street in Annapolis's Arts District runs through September 19th. The street closes to traffic, and restaurateurs bring tables into the streets for al fresco dining beneath a canopy of white lights and heavenly stars. It's a perfect opportunity to feast with family and friends in a relaxed setting filled with live music and the arts.
Wednesday Night Sailboat Races – Treat yourself to a view of the Wednesday Night Sailboat Races, and you'll better understand why Annapolis is called America's Sailing Capital.
Since April, some 130 crews have been competing in midweek races that run through August 29th. It's not too late to make a reservation at your favorite waterfront restaurant to watch the boats battle it out. If you prefer, stake out a spot along the Spa Creek bridge or City Dock and watch the beauty and magnificence of dozens of spinnakers backlit by the setting sun unfold before your eyes. First gun is approximately 6:10 p.m.
First Sunday Arts Festival— Now in its 16th year, the First Sunday Arts Festival on the first blocks of West and Calvert Streets in Annapolis's Arts District is bigger and better than ever!
This year, organizers of the free event have expanded the number of artisans and added a local farmers market that offers fresh local produce, meats, seedlings, maple syrup and cheeses. Attendees are invited to peruse the offerings of nearly 150 local artisans and farmers on West and Calvert Streets from 11 a.m. to 5 p.m. on the first Sunday of each month through November.
Patrons can dine at outdoor cafes and enjoy live music at four free performance stages including Weisman Park near the 26 West Street Visitors Center; the main stage next to Stan & Joe's Saloon; City Gate Park on the second block of West Street; and on Calvert Street in Whitmore Park.
Comedy in the Courtyard— This summer marks the sixth year Annapolis Shakespeare Company is presenting comedy in the outdoor courtyard at Reynolds Tavern's 1747 Pub.
Every Tuesday through September 25th, Annapolis Shakespeare Company is presenting Moliere's fast-paced comedy, The Miser, directed by ASC's founding artistic director Sally Boyett. Guests can enjoy a fine meal and a superb performance in the intimacy of the tavern's outdoor courtyard.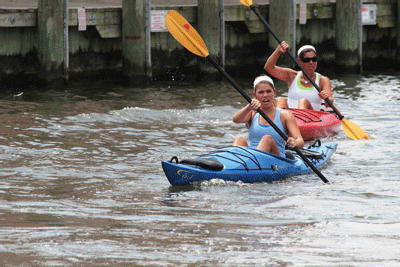 Outdoor Concerts– Live music lovers are invited to enjoy an outdoor concert nearly every day of the week in Annapolis and Anne Arundel County!