Eight Not-To-Miss Fall Festivals In Annapolis And Anne Arundel County
8/31/2018, 6 a.m.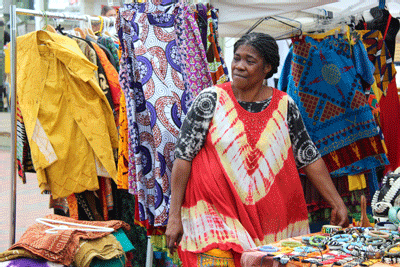 ANNAPOLIS — In Annapolis and Anne Arundel County, fall means more than back to school. It means fun, fun at a whole host of old and new festivals celebrating the area's unique culture and cuisine. Where to begin? Visit Annapolis & Anne Arundel County has pulled together a handy list of fall celebrations the whole family can enjoy. For a more complete listing, check out http://www.visitannapolis.org/.
Saturdays, Sundays and Labor Day, August 25-October 21- Maryland Renaissance Festival
Back for its 42nd year, the second largest Renaissance Festival in the country immerses visitors in the culture of Revel Grove, a 16th-century English village, complete with King Henry VIII and his court. Merriment abounds as guests stroll a 24-acre site featuring more than 250 performers on ten stages. Jugglers, magicians, musicians, comedians and artists thrill audiences at every turn, while 130 craft shops, 42 food and beverage emporiums and a host of games and attractions give festivalgoers every opportunity to dress, dine and celebrate as in the courts of old. A major highlight is watching chivalrous knights bring Maryland's official sport to life in a 3,000-seat jousting arena. 10:00 a.m. to 7:00 p.m., 1821 Crownsville Road, Annapolis. 800-296-7304, www.marylandrenaissancefestival.com.
Saturday-Sunday, September 8-9
Maryland Seafood Festival
Let the flavors of the Chesapeake Bay tingle your taste buds during a weekend full of delicious seafood dishes, interactive cooking demonstrations, exciting competitions, kids' activities and more. Come prepared to identify your favorite crab soup during the 51st annual event's ever-popular crab soup cookoff. A host of local craft beers and wines will help ensure you end up with perfect pairings – all on the beautiful shores of the Chesapeake Bay! Saturday, 10:00 a.m. to 9:00 p.m.; Sunday, 10:00 a.m. to 7:00 p.m. Sandy Point State Park, 1100 East College Parkway, Annapolis. 410-353-9237, www.mdseafoodfestival.com.
Wednesday-Sunday, September 12-16
Anne Arundel County Fair
Experience the 'good old days' all over again at the 66th annual Anne Arundel County Fair! Learn secrets of the trade from 4H Club members. Master the art of hog calling. Cheer on your favorite sow in the pig races. From camel rides, amusement rides and interactive car racing, to homemade wines, home-brewed beers and wood carving demonstrations, the Anne Arundel County Fair is a not-to-be-missed opportunity to celebrate the county's rich agricultural heritage. Anne Arundel County Fairgrounds, 1450 Generals Highway, Crownsville. 410-923-3400, www.aacountyfair.org.
Saturday, September 15
Amps and Ales Craft Beer and Music Festival
The popular Amps and Ales Craft Beer and Music Festival is back for a second year at a new location – the Arundel Mills Entertainment District. The event features unlimited samples of more than 40 craft beers from 14 area breweries, including DuClaw, Flying Dog, Heavy Seas, Jailbreak and Monument City. New this year, wine lovers can enjoy tastings in Linganore Winecellars' Wine Garden. On the music scene, Kanye Twitty, Jah Works and Black Alley will perform live throughout the day. In addition to getting their music fix, concertgoers will have an opportunity to get their fill of delicious eats served by ten popular food trucks, including Mother Shucker's P.N.B. Seafood, Tiny Brick Oven, Baltimore Crab Cake Company and Anegada Delights. Individuals who love a challenge will be invited to help break the record for the "World's Largest Flip Cup Game." Presented by Symmetry Agency, Humdinger Productions, Live! Casino & Hotel and Arundel Mills Mall. 1:00 p.m. to 7:00 p.m., Arundel Mills Cinemark parking lot near the north entrance of Live! Casino and Hotel, 7002 Arundel Mills Circle, Hanover. 443-292-4064, www.ampsandales.com.