Eight Not-To-Miss Fall Festivals In Annapolis And Anne Arundel County
8/31/2018, 6 a.m.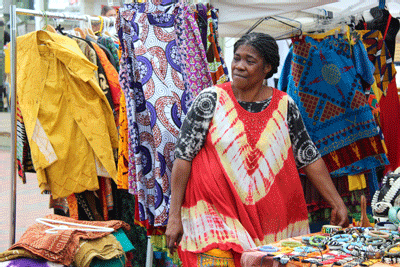 continued — Saturdays and Sundays, September 22-October 28
Greenstreet Gardens Fall Festival
Experience family fun on the farm! Get lost in a six-acre corn maze, tackle the underground slide and explore the new woodlands. Hop aboard the cow train and enjoy the beauty of a hay ride through the fall countryside. Jump on a pillow and into the corn box. Get your face and hair painted, check out the tire tower, and more. 10:30 a.m. to 5:00 p.m., Greenstreet Gardens, 391 West Bay Front Road, Lothian. 410-867-9500, ext. 208,www.GreenstreetGardens.com.
Saturday, September 29
Kunta Kinte Heritage Festival
The rich heritage of Kunta Kinte comes to life in a family-friendly cultural festival celebrating the history and heritage of individuals of African-American, African and Caribbean descent. Featuring live music and dance as well as ethnic foods and wares, the 29th annual event focuses on the life and times of Kunta Kinte, a Gambian slave whose story is captured on the pages of author Alex Haley's book, Roots: Saga of an American Family. Sponsored by Kunta Kinte Celebrations. 10:00 a.m. to 7:00 p.m., Susan Campbell Park, City Dock, Annapolis. 240-801-5543, http://kuntakinte.org/.
Sunday, September 30
Annapolis Italian Festival
The fifth annual event honors Santa Madre Cabrini (Frances Xavier Cabrini), an Italian-American religious sister who helped Italian immigrants settle in the United States. Enjoy delicious Italian food and desserts, "exotic" Italian cars, 'how to' demonstrations, continuous music and a host of shopping opportunities. Parking is free. 10:00 a.m. to 5:00 p.m., Sons & Daughters of Italy Lodge 2225, 620 Ridgely Avenue, Annapolis. www.annapolissonsofitaly.com, www.festaitaliana-annapolis.com.
Sunday, October 21
16th Annual Oyster Festival
Enjoy food, live music by local artists, unique crafts, face painting and demonstrations highlighting the vital role oysters play in maintaining the health of the Chesapeake Bay. Seafood lovers are invited to feast on raw and fried oysters, oyster stew, fried oyster roll sushi, cream of crab soup, Maryland crab soup, and much more. Hamburgers, hotdogs and homemade desserts will also be available. 12:30 p.m. to 5 p.m., Captain Avery Museum, 1418 East West Shady Side Road, Shady Side. Call 410-867-4486.