Foundation Seeks To Stop Bullying As New School Year Begins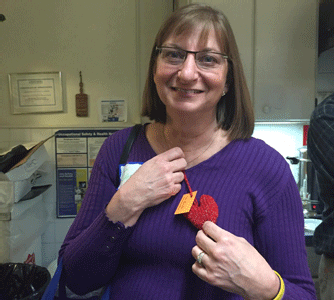 Tyler died by suicide shortly after he was cyberbullied.
"I would strongly urge educators to teach youth the three steps to safely become an 'Upstander,' someone who does not remain a passive bystander, but rather stands up and speaks out when they see someone being humiliated or harassed," Clementi said.

First, if you know those involved and feel safe, you should intervene and speak up at the time of the incident, she said.

Second, if intervention doesn't change the situation or if an individual doesn't feel safe, it's essential to tell a trusted adult.

Finally, Clementi says, speak to the target to make sure they are okay and that they know where to go for help and support.

Intervene, report and reach out— the three simple steps to be an Upstander, according to Clementi.
It's also vital that all school districts have strict policies against bullying, Clementi said.
While the Baltimore City School District does have a strict written policy about bullying, the county released a statement, which said they too are committed to putting an end to such behavior.
"Our commitment is providing safe and orderly learning environments for each of our 113,000 students through proactive and comprehensive staffing, policy, equipment, technology, and training," county school officials said in a statement. "We take safety seriously, and we know that this priority is essential to helping every student grow and thrive."