Rambling Rose
12/14/2018, 6 a.m.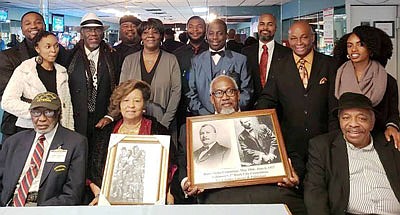 Hello, everyone, I hope everything is well with you. I was a little under the weather for a while, but I am so much better now and ready to party. I want to start off by thanking my dear friend and Little Brother, renowned promoter and CEO of CH Productions for honoring me at his event last week. It was awesome! It means so much to me when my friends give me my flowers while I still can smell them. Thank you Carlos Hutchins, Thank you!
The Arch Social Club located on Pennsylvania and North Avenue board members and staff say thank you for your love and support. They appreciate all of you that voted for them to win the grant from the National Trust for Historic Preservation. So, in appreciation, they are having a free live concert featuring Johnathan Gilmore & the Experience Band and all are invited to come on Sunday, December 23, from 5-9 p.m. There will be free food and a cash bar. I will see you there.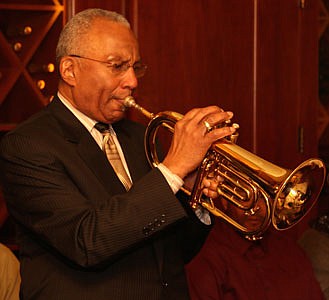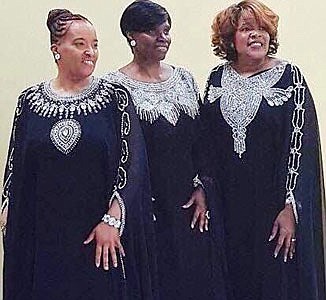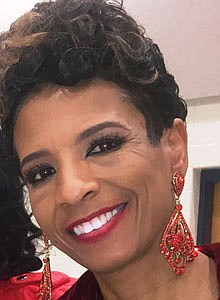 "Ursula Battle's play, A Christmas Miracle, A Holiday Musical." The play is a modern traditional story about the birth of Jesus Christ. The touching holiday production is based on the Biblical accounts of Luke, John, and Matthew, and is a moving story about the timeless miracles of Jesus Christ. Battle says, "the production is sure to take the audiences on an emotional rollercoaster of side-splitting laughter, foot-stomping singing and clapping to holiday Christmas classics", while also evoking tears of compassion during the play's dramatic scenes, as terminally ill grandmother tells her grandchildren all about the true meaning of Christmas.
This Holiday Musical will be held at the One God One Thought Center for Better Living, located at 3605 Coronado Road in Windsor Mill, Maryland where the Rev. Bernette Lee Jones serves as Senior Pastor.
I know it will be all Ursula said it is going to be because she has some dynamite actors in this play that you and I are very familiarwith such as: the gospel group SERENITY, comedian; Ms. Maybelle will make an appearance as an angel; now if you know Maybelle and you close your eyes and envision her as an angel you could only imagine she will do something to make you laugh. The other actors are: Sandra Meekins; Tonya Williams; Tanya Brown; Zachariah Hopkins; Xavier Saunders; Leonard Stephney, Jr.; and Kenya Chase. The production is being co-directed by Dr. Tammi Rogers and Minister Tracey Stephenson.
The performance times are Saturday, December 15th for two shows; 2 p.m. and 7 p.m. and Sunday, December 16th at 3 p.m. So, call Ursula at 443-531-4787 to get your tickets. I will see you there.
Last, I want to wish so many of my friends and fans who are celebrating their birthday along with me. My birthday was last week, but other friends you might know you may want to give a shout-out to who are celebrating their birthday the end of last month and this month. HAPPY BIRTHDAY TO; Linda Pryor; Marva Law; Dr. Elaine Simon; Claudia Dock; Frankie Addison; Eleanor Massie; Big Jim; Greg Hatza; Ethel Ennis; Mike Jones; Calvin Tolbert; and Milton Dugger, just to name a few off the top of my head.
Well my dear friends, I got to go. But remember, if you need me, call me at 410-833-9474 or email me at rosapryor@aol.com. UNTIL THE NEXT TIME, I'M MUSICALLY YOURS.