Bates, Center of Excellence: Memories of Bates Teachers
Legacy documentary debuts during Black History Month
Dr. Patsy Baker Blackshear | 2/9/2018, 6 a.m.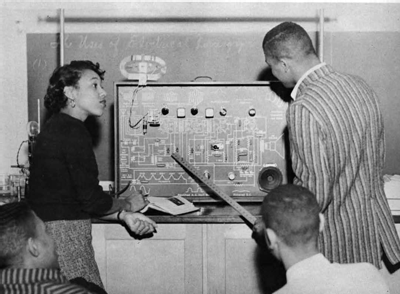 In addition to the excellent programs for students, Bates became the hub of the African American community in Annapolis. Parents and other community members were active partners in the cultural and extra-curricular programs, as well as in the education of the children. Teachers reiterated that failure was not an option for students. Hence, Bates programs and services to students were truly indicative of a village where everyone had a stake in the education and growth of the students.
Bates had a far-reaching impact on the lives of most African American families in Anne Arundel County. In fact, the Bates educational experience became a connective glue that linked many of the African American communities across the County because individuals, their family members, and their friends all went to Bates.
Hearing the collective memories of Bates from the experiences of the 15 former teachers is the basis for the documentary. Not only is it educational and insightful, the memories and stories are nostalgic and provide firsthand insight into another era.
This documentary film is supported through individual contributions to the Kunta Kinte-Alex Haley Foundation, as well as from grant funds provided from the City of Annapolis, Anne Arundel County Arts Council, and the Four Rivers Heritage Area.
To ensure seating availability, register early to view this wonderful educational event.