Community Action Agency Appoints New Chief Executive Officer
2/16/2018, 6 a.m.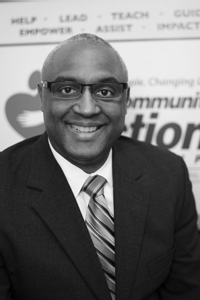 ANNAPOLIS — The Board of Directors of the Anne Arundel County Community Action Agency, Inc. proudly announces the appointment of Corwin T. Macklin as the organization's new Chief Executive Officer. Macklin has been serving as the Interim CEO since September of 2017.
Macklin comes to Community Action with over 30 years of executive leadership and management experience, and a proven track record of delivering results. He has served at the highest organizational levels for nonprofits, state government, faith-based organizations and the U.S. Military. He is a transformational leader, seasoned nonprofit
executive, and community developer. Corwin has broad-based experience as a nonprofit management consultant in organizational and leadership development, fund development, government relations, administrative operations, program/project management, human resources, and communications.
"As the Agency begins a new chapter in its mission to provide services to the residents of Anne Arundel County, the Community Action Board believes that Mr. Macklin's energy, professional skill set, and leadership experience will be a tremendous asset," said Leslie N. Stanton, president, Anne Arundel County Community Action Agency's Board of Directors.
Macklin recently served as Special Assistant to the President and CEO for Family Matters of Greater Washington, Executive Director of World Vision, Inc. for the National Capital Area,
National Director of Resource Development for World Vision – U.S. Programs, and Director, Faith-Based and Community Initiatives for the State of Arkansas.
"I am elated about this opportunity to be a part of this Community Action team serving our most vulnerable and disadvantaged citizens in Anne Arundel County and City of Annapolis," said Macklin. "I look forward to working alongside our Board, staff, volunteers, community partners, and advocates in helping people and changing lives in breaking the cycle of poverty."
Macklin and his wife Regina live in Anne Arundel County. They have three sons and a grandson.