There's More To Black History Than Slavery
Marilyn M. Singleton, M.D., J.D. | 2/16/2018, 6 a.m.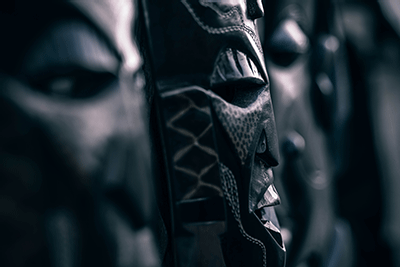 Black History Month is a time to celebrate Americans whose accomplishments are sometimes overshadowed by the eye-catching negative news stories.
It was discomfiting to watch the State of the Union address while black congresspersons churlishly sat with their arms crossed even as President Trump announced that black unemployment was at its lowest recorded rate. This sort of behavior does nothing except promote the notion that rudeness and incivility is accepted congressional protocol. The employment news could have been a great segue into Black History Month. These "resisters" could have transformed a statistic into an opportunity to let their unquestionably loyal constituents know that ordinary black people can rise to the top.
Black leaders should help dispel the myth that the only money in the black community is in the hands of sports figures and entertainers. Maybe they should read "Why Should White Guys Have All the Fun?," the autobiography of Reginald Lewis. Lewis attended college on a scholarship and Harvard Law School, worked his way up in the financial world of leverage buy-outs and in 1987 bought Beatrice International for $985 million. Renamed TLC Beatrice, this snack food, beverage and grocery store conglomerate was the largest black-owned and managed business in the U.S. Lewis's philanthropy built the Museum of Maryland African American History and Culture. The first major facility at Harvard named in honor of an African-American was the Reginald F. Lewis International Law Center.
Instead of stirring the racial and gender identity victimization pot, black leaders should display the qualities that we would want to develop in our children.
Take persistence in achieving one's aspirations, exemplified by Bessie Coleman. She was the daughter of sharecroppers who became the first black American female pilot and the first black American to have an international pilot license.
Denied admission to American flight schools because she was black and refused private training because she was a woman, Coleman was undeterred. She learned French and in 1921 went to a Paris flight school. She first appeared in an American air show in 1923 at an event honoring veterans of the all-black 369th Infantry Regiment of World War I. Before she could fulfill her dream of starting a flying school, she died in 1926 while practicing for an air show.
Lieutenant William J. Powell, a decorated World War I veteran, wrote, "Because of Bessie Coleman, we have over- come that which was worse than racial barriers. We have overcome the barriers within ourselves and dared to dream."
Congresspersons, tell your constituents that prior to the Reconstruction there were black legislators, such as Matthias de Souza of the Colonial Maryland Legislature, 1641-1642 and Alexander Twilight of the Vermont Legislature, 1836-1837. And as early as 1783 an ex-slave, James Derham, could become a skilled and respected physician with a successful practice, treating both black and white patients.
None of these successes denies the reality of social and health issues affecting the poor and some ethnic minorities. Despite the Affordable Care Act (ACA), non-elderly black Americans, among others remain significantly more likely than whites to be uninsured. Disturbingly, a degree of fear and distrust of medical care exists in some black Americans. A public hospital focus-group study found several contributing factors, including an expectation of racism. In today's climate where some black leaders imply that white Americans are racists, only personal experiences can slay that fire-breathing dragon.