The Black Panther Movie Premier Successful Evening!
2/20/2018, 6 a.m.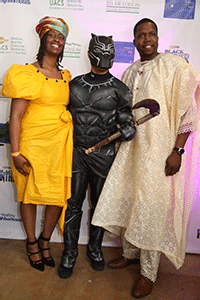 Belair-Edison Neighborhood, Inc. (BENI) and the Morgan Community Mile (MCM) would like to thank all who attended last night's Black Panther Advance Movie Premier Extravaganza. Your support will allow BENI to continue their mission of fostering an environment in which residents and merchants are confident to invest their time, energy, and money.
A special thank you to our event sponsors, City First Bank, Healthy Neighborhoods, Inc., Universal Adaptive Consulting Services, Inc., Associated Black Charities, Regional Management, Inc., and Wilson Homes Group as well as all who donated to our silent auction.