Heart Disease in Black Women
Stacy Fisher, MD | 2/23/2018, 6 a.m.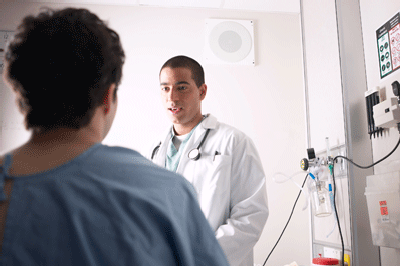 Even for the things that are beyond a woman's control, like family history, it's better to know so we can monitor and work through any issues that come up.
Know the Warning Signs
In addition to knowing their risk, women should also know the warning signs of heart failure and heart attack. The signs for women are often under-recognized. Women tend to downplay their health issues, go longer without treatment and may be treated less aggressively.
A heart attack can be deceiving in women. More often than not, a heart attack starts slowly in women, with mild pain or discomfort.
Common heart attack symptoms for women include:
•Chest pain or feeling like there's a big weight on the chest
•Upper body pain or discomfort including in the arm, back, shoulder, neck, jaw or upper stomach area
•Breaking out into a cold sweat
•Feeling lightheaded or dizzy
•Getting nauseous
•Feeling unusually tired
•Having shortness of breath
If a woman has any of these signs, she should call 9-1-1 to get to a hospital immediately.
For women, it's especially important to get into treatment as early as possible. If something does not feel normal in a profound or unusual way – for example, if you find that you are becoming short of breath more and more often, or you are getting tired more easily than you used to— these could be signs that something may be going on with your heart. Often women think they have the flu or pneumonia and it turns out to be heart failure. Early referral into treatment helps a woman optimize her outcome.
Stacy Fisher, MD, is a cardiologist at the University of Maryland Medical Center and an associate professor of medicine at the University of Maryland School of Medicine. To reach her office, call 1-866-408-6885.