New Loan, Down Payment Assistance Products Added to Maryland Mortgage Program
2/23/2018, 6 a.m.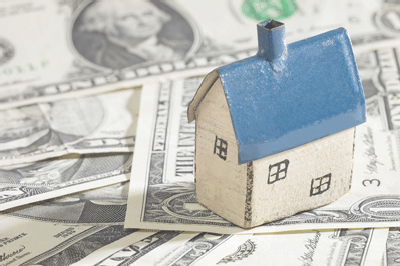 The Maryland Department of Housing and Community Development recently announced new loan and down payment assistance products and debuted a redesigned website for the Maryland Mortgage Program before an audience of lenders, realtors, counselors, mortgage insurers and other program partners.

New Maryland Mortgage Program products include a mortgage loan developed for borrowers with mid-range credit scores, a down payment assistance grant designed to be used with specific Freddie Mac mortgages, and the expansion of one of the department's existing grant programs for down payment assistance to make it applicable to more types of mortgages. These new initiatives will expand access to the program for lower income homebuyers as well as those struggling with credit issues, down payment, or closing costs.
"Homeownership strengthens Maryland's communities, and home-buying strengthens Maryland's economy," said Maryland Department of Housing and Community Development Secretary Kenneth C. Holt. "The Maryland Mortgage Program provides homebuyers with competitive rates and the peace of mind of a loan backed by the State of Maryland. In particular, the program's down payment assistance options set our mortgage products apart from many other loans by helping to provide extra cash at settlement."
For down payment assistance, the department announced that the Maryland Mortgage Program's existing Maryland four percent Grant Assist can now be used for down payment assistance for Federal Housing Administration (FHA) loans as well as conventional, United States Department of Agriculture (USDA), or United States Department of Veteran Affairs (VA) loans.
In an effort to increase access to homeownership for lower income homebuyers, the department also announced the creation of the Maryland six percent Opportunity Grant for use by income-selected homebuyers with down payment and closing costs associated with purchasing a home for Freddie Mac Housing Finance Agencies (HFA) Advantage mortgages only. The department also announced the new Maryland Credit 640 program, which was developed to assist homebuyers with FICO scores in the 640-659 range with purchasing a home in Maryland.
Along with these program enhancements, the department also highlighted its efforts to streamline processes for program lending partners and a new program website, http://mmp.maryland.gov, redesigned to be more user-friendly and responsive for customers.
The Maryland Mortgage Program has been the state's flagship homeownership program for more than 35 years, providing fixed-rate mortgages, primarily to first-time homebuyers, along with down payment and closing cost incentives.
For more information about the Maryland Mortgage program and the new initiatives, visit: http://mmp.maryland.gov.