Former Heroin Addict Peddling Hope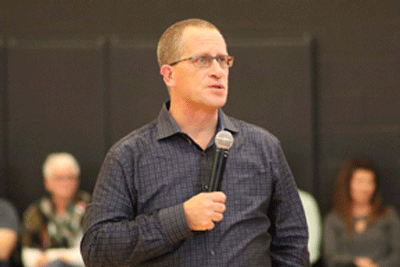 continued — Ryan added, "Rehab.com is the best resource. It is not owned by a treatment center. Rehab.com helps people to do their homework and people aren't misled."
Ryan has been a featured in USA Today, Newsweek, Chicago Tribune, and on The Steve Harvey Show with Dr. Drew.

"Nobody chooses to struggle with addiction," said Ryan. "They made a bad choice, but that does not make them a bad person. Some people have more compassion for a homeless dog or cat. We need to change that way of thinking."
According to the CDC (Centers for Disease Control), since 1999, the number of overdose deaths involving opioids (including prescription opioids and heroin) quadrupled. From 2000 to 2015 more than half a million people died from drug overdoses. The CDC further notes that 91 Americans die every day from an opioid overdose.
"Being in this line of work is very stressful," said Ryan. "Two weeks ago, two kids who I had worked with passed away. Despite the sad news, I also receive good news letting me know that people are living sober. Someone recently sent me a message thanking me. They said they were two years sober and now have a career."
He added, "Another person read 'From Dope to Hope' while they were in jail, and went into treatment. They said I had given them hope. Those things give me motivation to move forward. I believe that as long as a person has a heartbeat, they have hope."
For more information about Rehab.com, visit: www.rehab.com and for more information about A Man in Recovery Foundation, visit: www.timryanspeaks.com.