Four Tips to Stop Smoking from the FDA
1/19/2018, 6 a.m. | Updated on 1/19/2018, 6 a.m.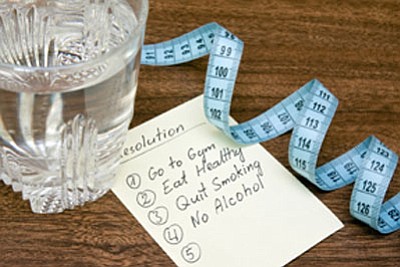 SILVER SPRING, Md. — What are your New Year's resolutions? If you smoke, maybe this will be the year that you decide you want to quit. And you may not be alone: Nearly 70 percent of current adult smokers say they want to stop.
The U.S. Food and Drug Administration (FDA) has approved many products
that can help. In fact, data has shown that using an FDA-approved cessation medicine can double your chance of quitting successfully. Plus, every time you put out a cigarette is a new chance to try quitting again, according to a new FDA campaign called "Every Try Counts."
So here is some advice to consider if you want to stop smoking:
Know your reasons for quitting— For some people it's their health. Others want to quit for lifestyle or financial reasons, like being able to smell and taste food better, or having more money to spend on stuff besides cigarettes. Whatever motivates you, get clear on it when you decide to quit. And consider making a list so that you can read it when you get the urge to smoke, advises the Centers for Disease Control and Prevention.
If you're health conscious, you may want to remember that cigarette smoking is still the leading cause of preventable disease and death in the United States, causing 480,000 deaths every year. If you quit, not only will you lower your risk of getting various cancers, including lung cancer, you'll also reduce your chances of having heart disease, a stroke, emphysema, and other serious diseases. Quitting also will lower the risk of heart disease and lung cancer in nonsmokers who otherwise would not be exposed to your secondhand smoke.
Also know that no matter how much you smoke—or for how long—quitting will benefit you.
Be kind to yourself- Quitting smoking can be hard, especially because of a highly addictive chemical in tobacco products called nicotine. Tobacco users who are addicted to nicotine are used to having nicotine in their bodies. And because you're used to it, you can go through symptoms of withdrawal (like cravings, trouble sleeping, and anxiety) when you try to stop. These withdrawal symptoms can make it harder to quit, but they also disappear over time as your body readjusts to being nicotine-free.
When you try to quit, you may have to try a few times before you're successful. Just know that you can do it, and don't be too hard on yourself. Studies demonstrate that previous quit attempts can lead to more attempts in the future, and that it often takes multiple attempts to quit smoking long-term.
Know that FDA-approved products can help you quit— You don't have to quit all on your own. FDA-approved smoking cessation products can help. For instance, nicotine replacement therapy (NRT), which supplies controlled amounts of nicotine, can help you quit by reducing withdrawal symptoms and cravings. The FDA has approved two types of prescription NRT products (a nicotine nasal spray and nicotine inhaler), and three types of over-the-counter nicotine products (a gum, transdermal patch, and lozenges). Most of these products have been approved for at least 20 years. And while their effectiveness can vary by type, these products can double your chances of a successful quit attempt.