Baltimore's Jearlean Taylor: A Model of Triumph over Tribulation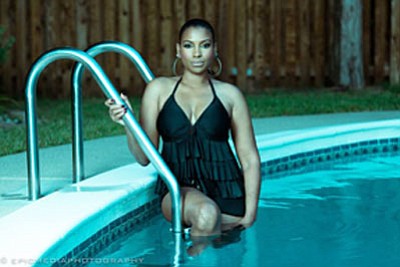 When asked about his influence on Taylor's life, Winkey said, "It is innate in me to bring out a person's confidence. That is how my father raised me and my 15 brothers and sisters. When I started dancing, people told me I was too short to be a model. The rest is history."
Taylor is a graduate of Southwestern High School and attends Bethany Baptist Church, where Dr. Therm M. James Sr. serves as pastor. She is the recipient of numerous honors and recognitions
including the Fashion Umbrella Foundation Impact Award. She is also an Ambassador for ConvaTec, an international medical products and technologies company. She works as an administrative assistant for a company in Columbia, Maryland.
"The challenge was that I had to have these bags," said Taylor. "It impacted school, work and relationships. But we don't have to be defined by our circumstances. God already knew the plans He had for my life. Now I understand why I went through what I went through. It gave me my purpose in life."
She added, "My purpose is to inspire someone. It could be a person living with HIV, diabetes, cancer or some other disease. I pray and hope they see there is light at the end of the tunnel. There are so many open doors and blessings. That's the God I serve. He made a way out of no way, and gave me internal healing. It's not just for me— it's also for someone else."

For more information about Jearlean Taylor and her book, visit: www.prettygirlblues.com.