B-360's Brittany Young Is Making Her Mark
Engineer helping to put youth on the track of success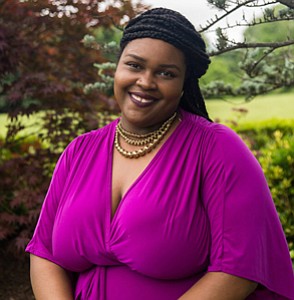 She added, "There aren't a lot of opportunities like this for a young black girl from Baltimore. This is the first time B-360 has received funding. The fellowship allows me to go after more funding, and more time for me to grow my vision."
Young's accolades also include Baltimore Corp's Elevation Awards and the Social Innovation Lab at Johns Hopkins.
She recalled her days as a "Young Mad Scientist".
"I was bored in school, and had to find something to do all the time," she recalled. "I got my first chemistry set in the first grade and started doing experiments. It kept me busy, and allowed me to be creative.
"It also got me into a lot of trouble," she added with a laugh. "I blew up my eyebrows and glued my sister to the chair. From there, my interest in science just grew. Soon, the basement became my lab, and was outfitted with a telescope and a microscope."
Young's first chemistry set certainly 'revved' up her interest in science. She talked about the continued 'results' she would like to see in the future.
"People don't understand dirt bikes and STEM," she said. "We want to expand our programming and get more partnerships for businesses to hire dirt bike riders. We also want to expand B-360 to other cities, and continue to explore working together for the interest of students to promote positive change."